Dermalogica Face Mapping 3D Digital Facial Skin Analyzer Machine
Short Description:
NPS:
Model: MC2600
Brand Name: ISEMECO
Features: World Debut Portrait Screen Skin Analysis
Advantage: LG 32 inch 4K HDR Portrait Screen; Skin Cloud Algorithm; Support Multi-port Access
OEM/ODM: Professional Design Services With The Most Reasonable Expense
Suitable For: Beauty Salon, Hospitals, Research Institute,Skin Care Centers, SPA etc.
Product Details
Product Tags
ISEMECO Dermalogica Face Mapping 3D Digital Facial Skin Analysis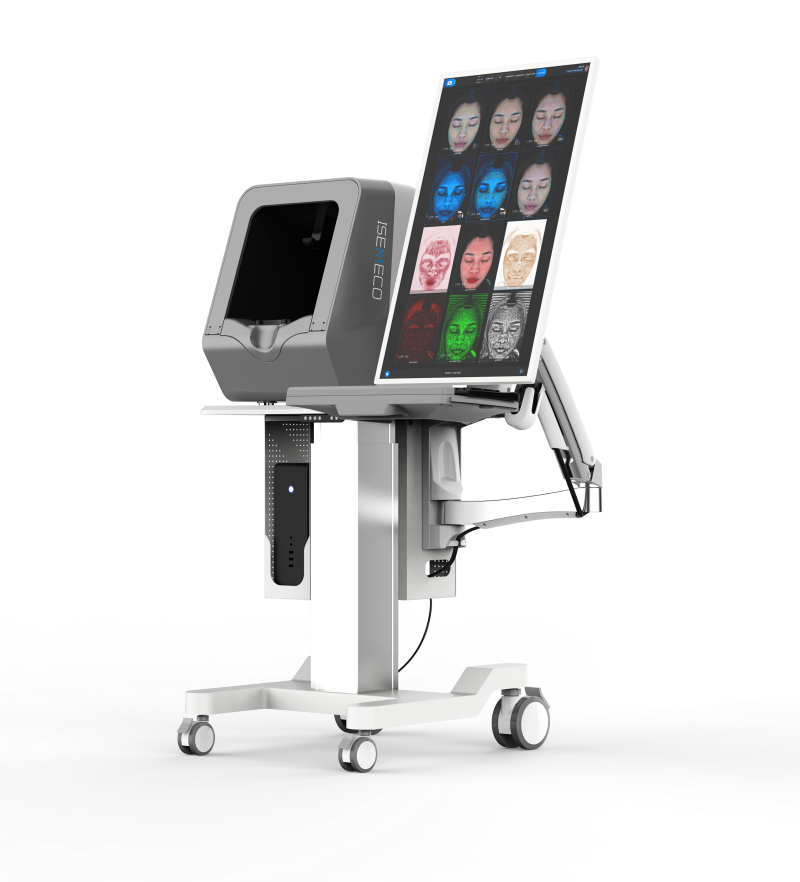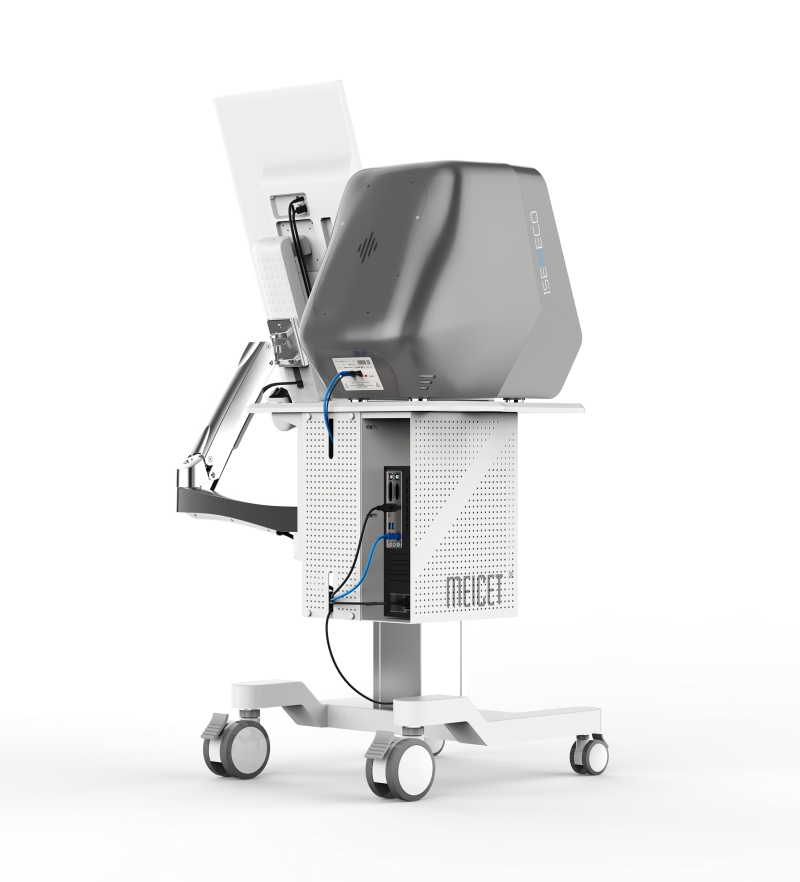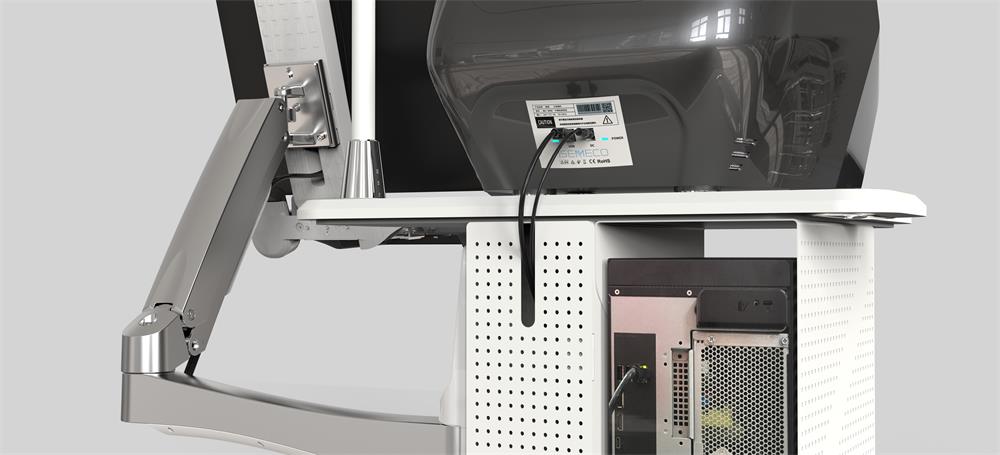 ISEMECO  Parameter

Model
MC-2600
Image capture

(RGB) 7200K, UV Light, Parallel Polarized Light , Cross-polarized Light, Wood Light, Red Areas, Gray Map, Green Map, Purple Map

Color 

White and Black

Data port

USB 2.0

Video output mode

NTSC/PAL

Shading Method  Deploy

With shading

Configuration

HD display+PC computer

 Resolution

24M Pixel

Skin Analysis Host Size

L:550mm  W:450mm H:515mm

Power supply

AC 100-240V, 50/60 HZ

Work Lifting Platform

Wide adjustable range of height (700mm-1080mm)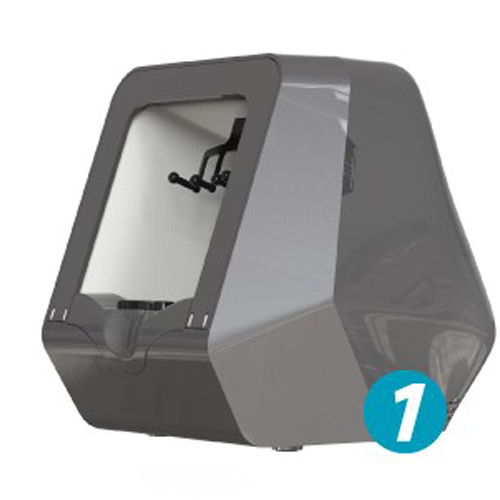 *With Concealed hood
*Pear shape design patent
*24million Pixel ultramicro optical lens
*20 UV light source imported from Japan
*Layout design of expert lightsource of chinese academy of sciences The facial light source cover 95%
*International standard factory prodution
Work Table Lifting Platform
Working stand-up, relieving pressure on spine
Electric lift regulation, adjust height stable at constant speed
Height memory function for convenient use
Adjustable height for various human height
wide adjustable range of height (700mm-1080mm)
The display bracket can be adjusted left and right, up and down, applicable to 21.5~31.5 inch display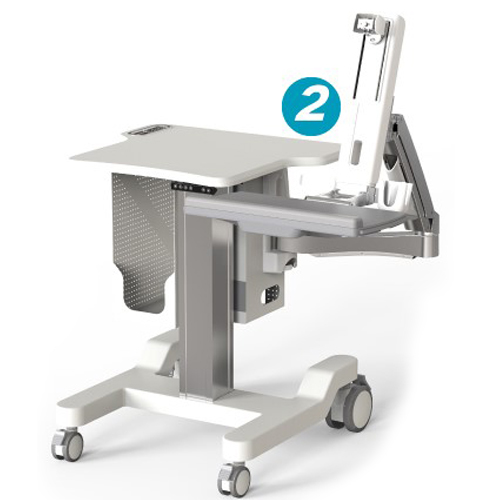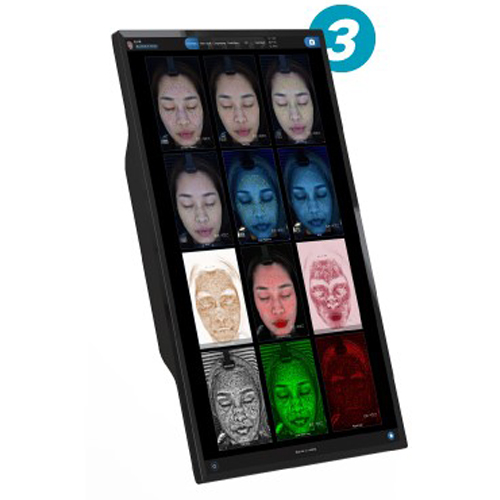 HD display+PC computer
Vertical screen: More suitable for presenting face-shaped structural images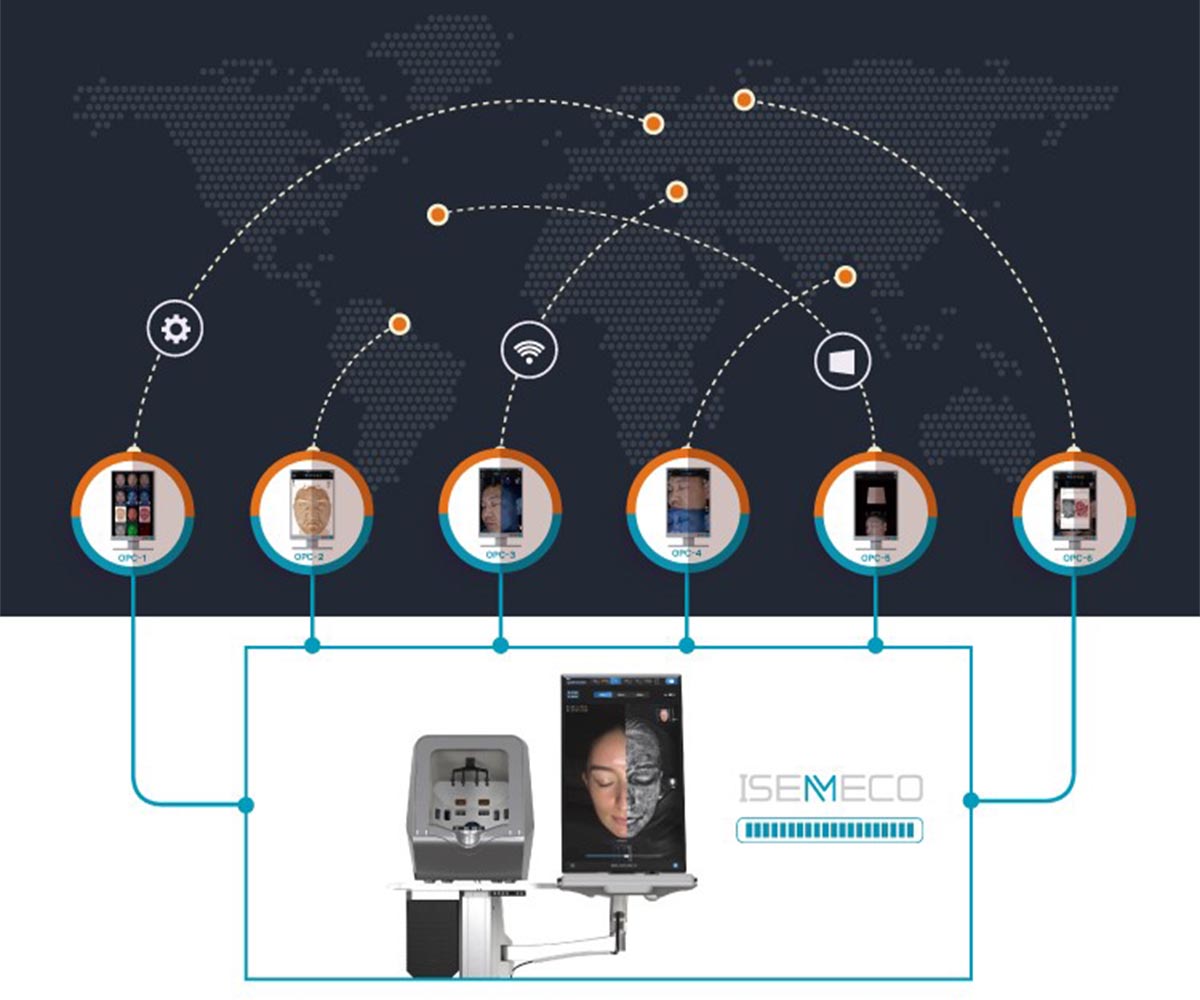 LAN---Support multi-port Access
Maximize resource allocation
More professional multi-terminal access interactive system
Improve skin consultation efficiency
Independent deployment can open and SaaS.CRM data interface
Using a harmless UV light source with a wavelength of 320~400nm, through the UV barrier,
it penetrates the deep skin and interacts with different cells,
secretions and skin colonies to produce a fluorescent effect and then image.
According to the fluorescent shape, color, and shade to distinguish skin symptoms,
measuring vascular, pigmentation, pores, texture, sun damage, oil production and more!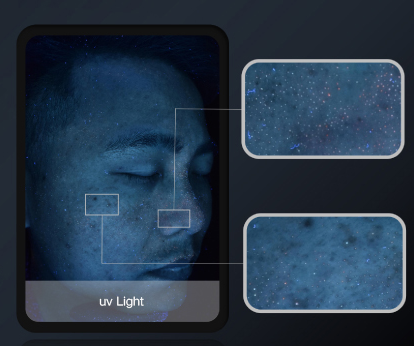 According to the fluorescent shape, color, and depth to determine the distribution of oil spots
Yellow-white or brick-red fluorescent dots are porphyrins;
red dots are Propionibacterium acne-causing;
yellow-green dots are free oil; white dots are clogged pores;
Yellow-green fluorescent dots are Pseudomonas aeruginosa infection;
Green fluorescent dots are Pseudomonas infections
The bright porcelain white or pure white fluorescent dots contrast sharply with the surrounding normal skin, which is vitiligo
---
---
Contact US to Learn More
Write your message here and send it to us