Meicet 3D Full Facial Skin Analyzer Commercial Use MC88
Short Description:
NPS:
Suitable For: Beauty Salons, Beauty Shops, Skin Care Centers, SPA etc.
Notice: iPad isn't included with machine
Brand: Meicet
Model: MC88
5 Spectra: RGB, CPL, PPL, UV, Wood's
15 Images: Red Area, UV, Monochrome, Green, Wood's, etc.
10 Languages: Chinese, English, German, Spanish, French, Italian, Korea, Portuguese, Ukrainian, Hebrew
Functions: Detect Wrinkle, Sensitivity, Pigmentation, Acne, Pore, etc.
LED Lights: 16 Sets, 360° Cross Light Source Distribution
Product Details
Product Tags
Meicet MC88 AI Professional Skin Analysis Machine
Make Consulting Accurate, Get Trust Easier
MEICET Skin Analysis System delivers a significantly improved experience for aesthetic and skin care consultations.
MEICET software simplifies the imaging process work greatly.
Multi-spectral imaging analysis technologies are used to measure and reveal surface and subsurface skin conditions.
By using our professional skin analyzer, accurate treatment consultations can be offere to clients easily.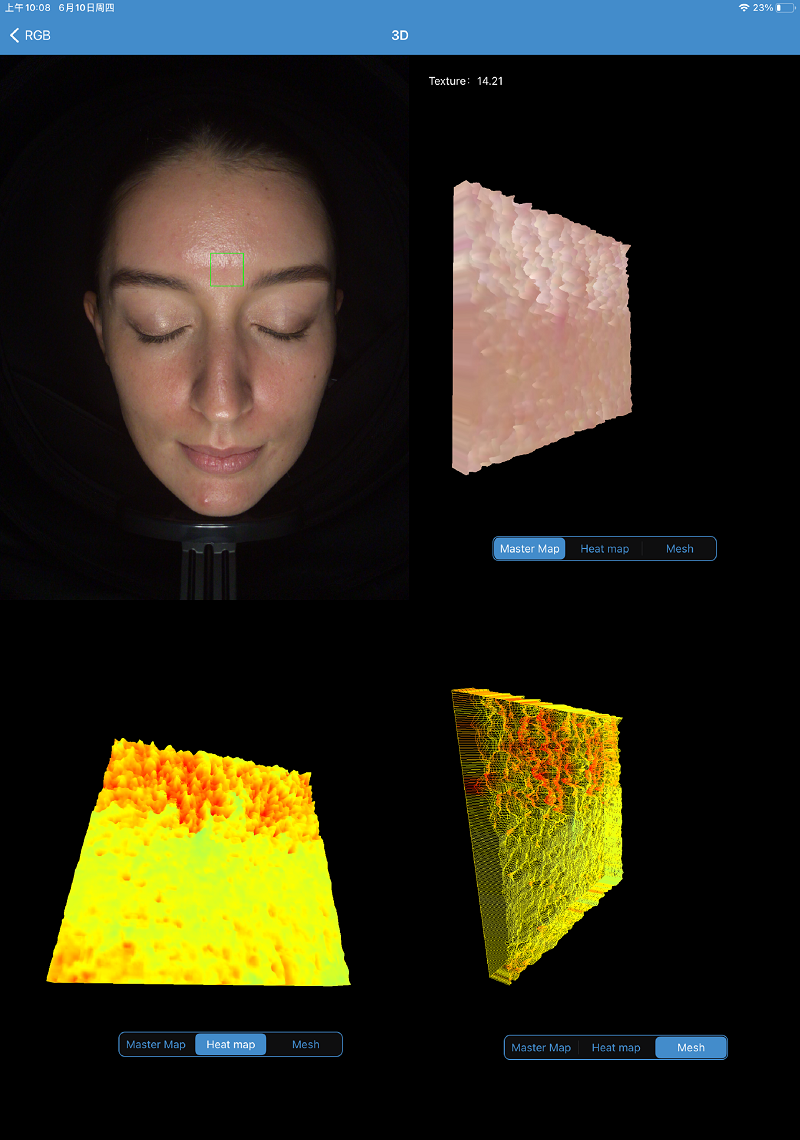 Our machine will shoot 5 photos with seconds by using different spectrum. These 5 images will be analyzed by Meicet App, and finally 15 images can be get to help to reveal different skin problems.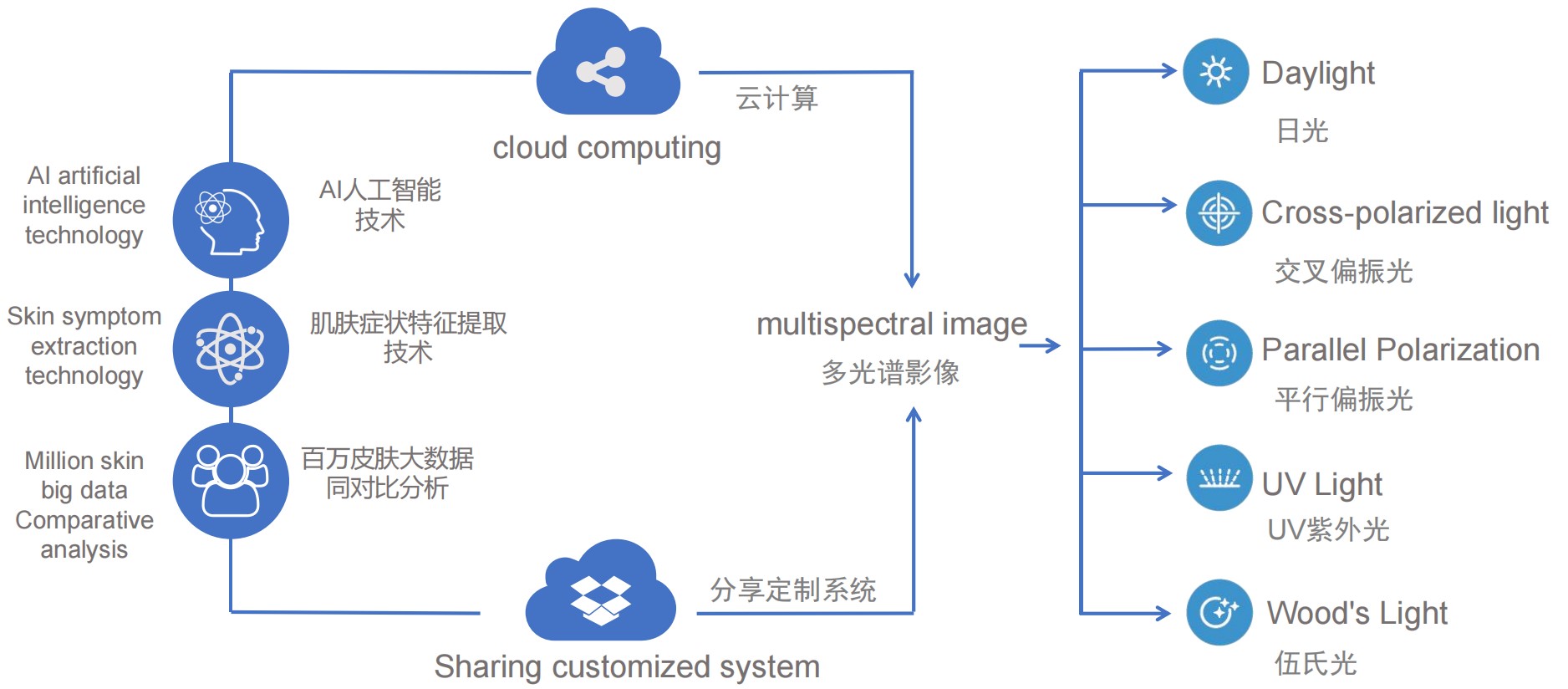 MEICET skin analyzer machine is an effective and necessary assistant for beauty salon, skin clinic and perfect tool for cosmetics companies.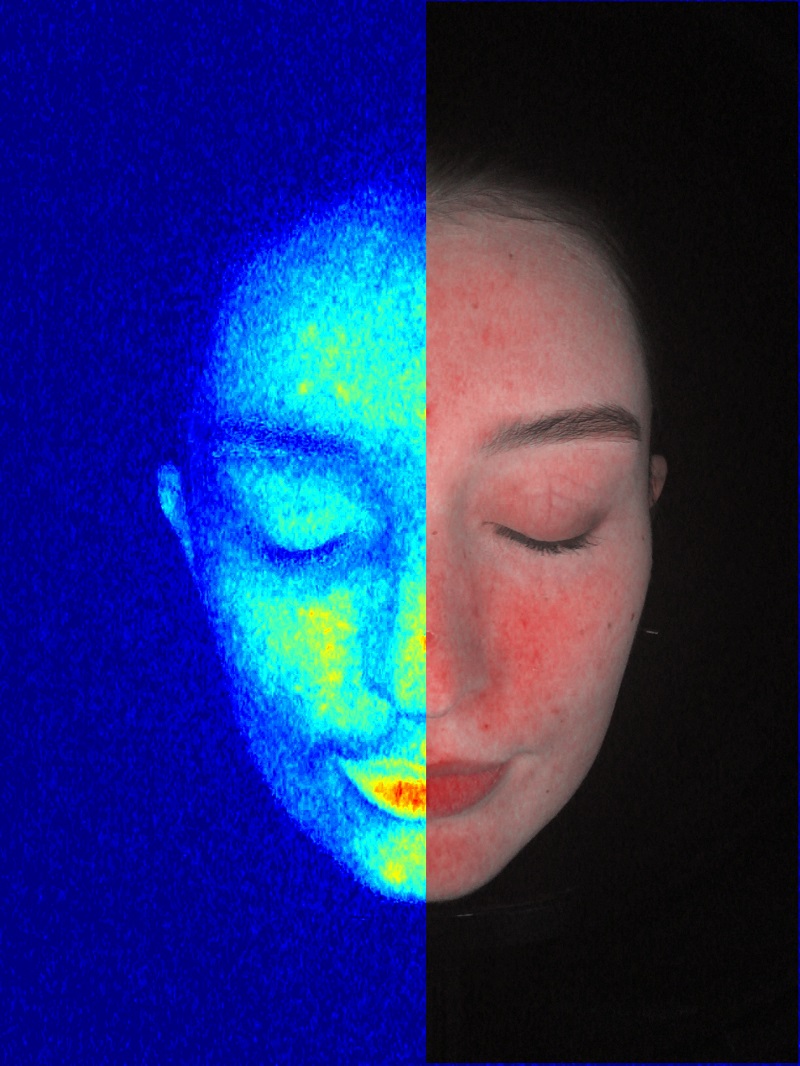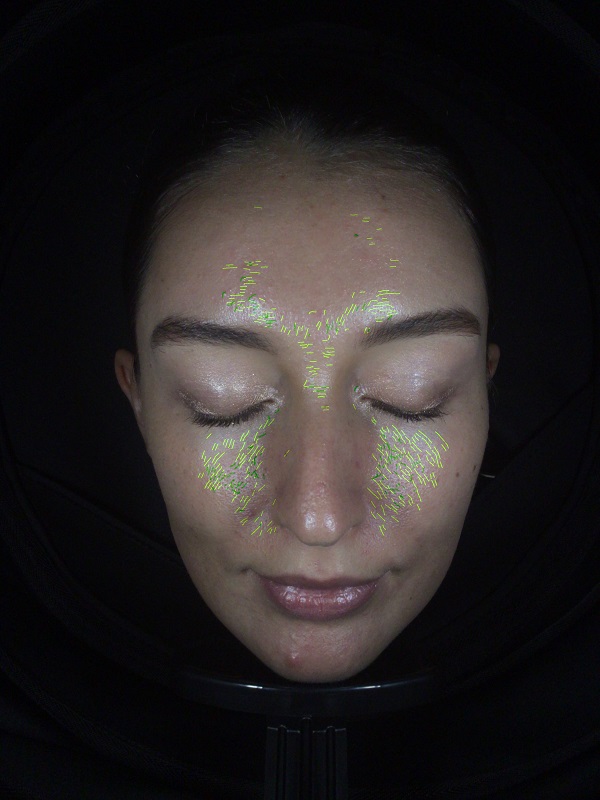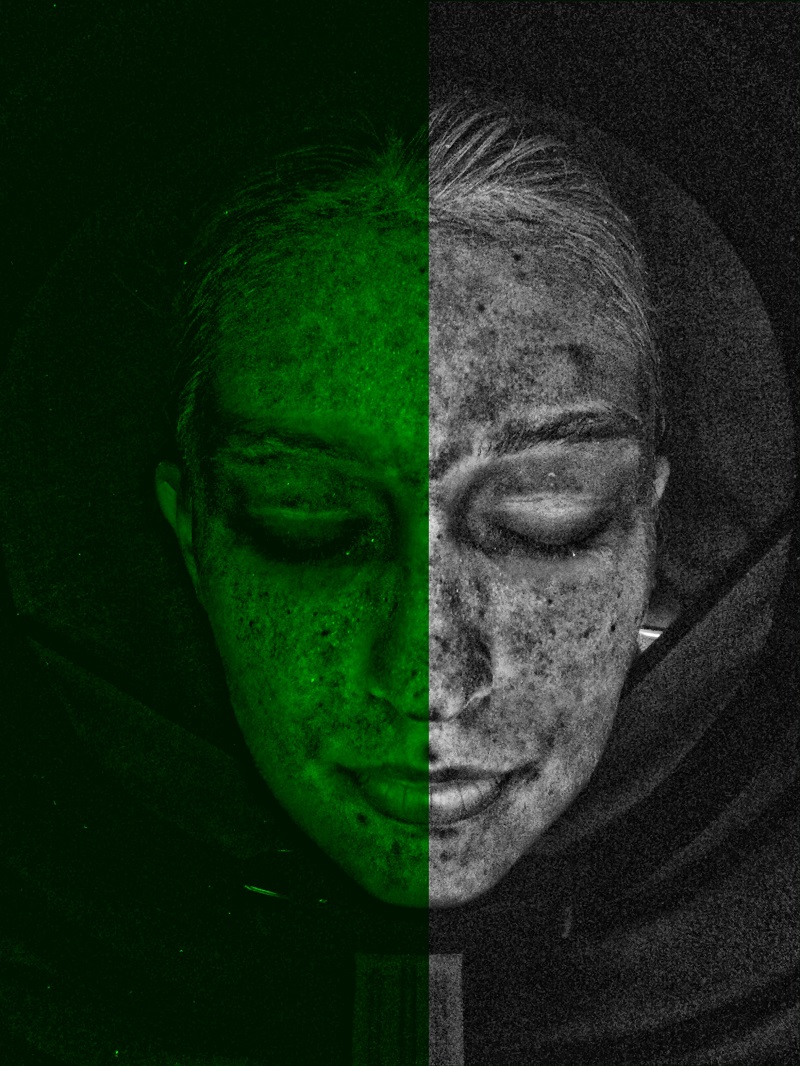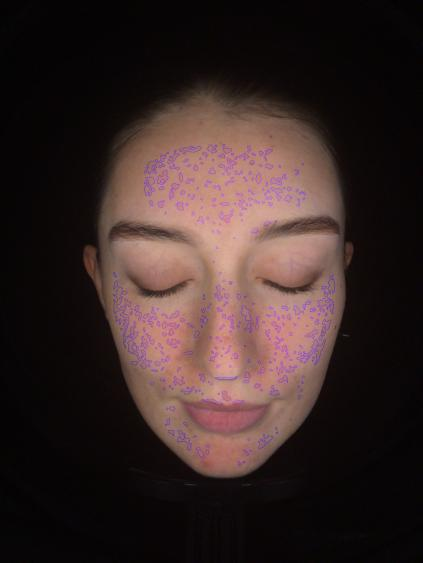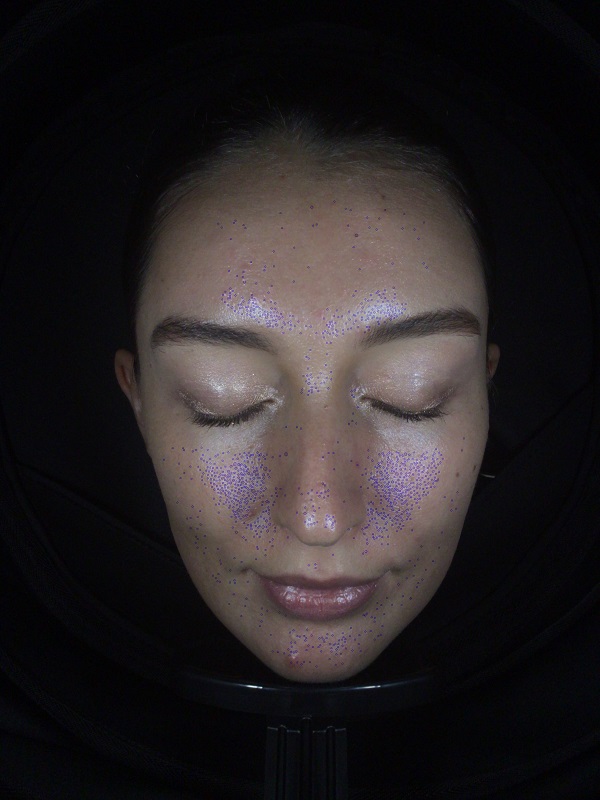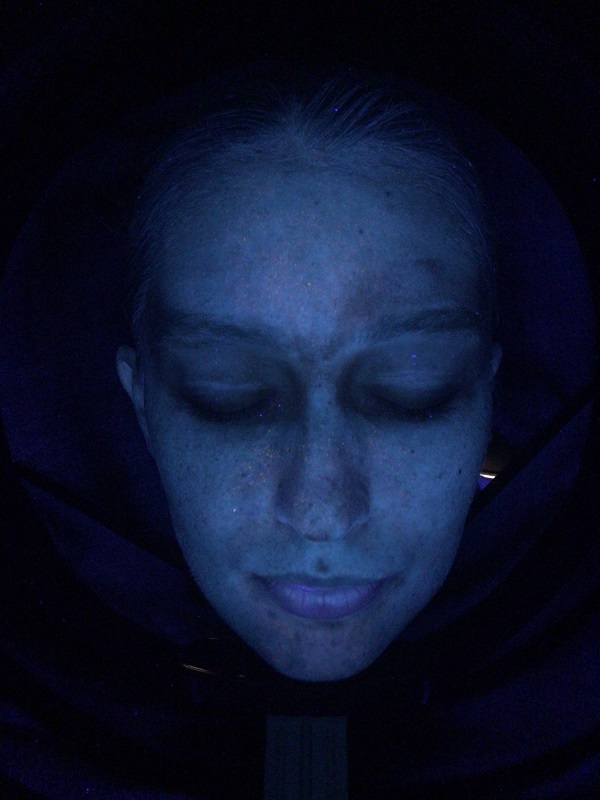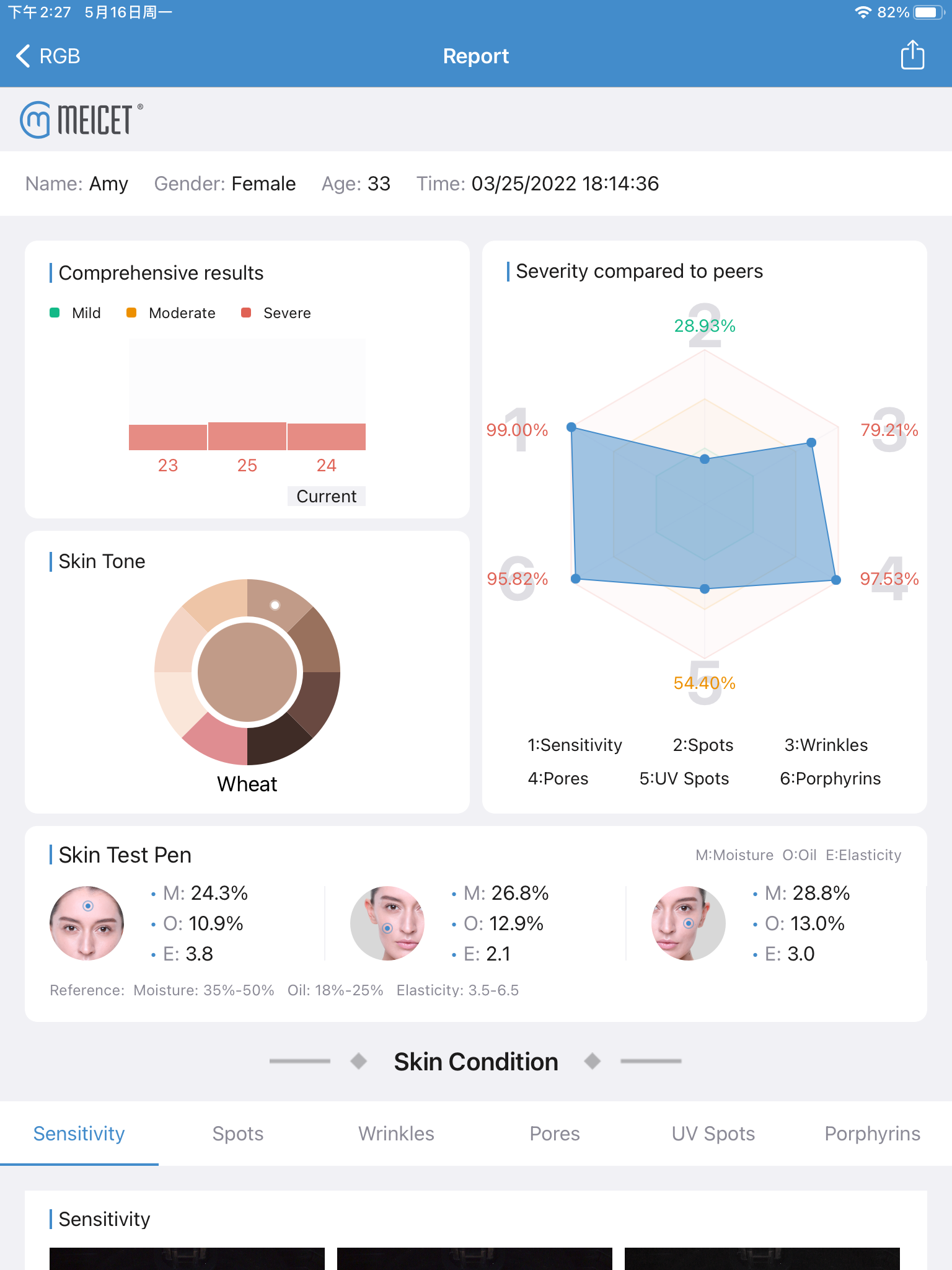 Results Analysis Page
The skin test pen can test forehead, left face and right face's data of moisture, oil and elasticity as result supplement. The data tested can be shown on the report.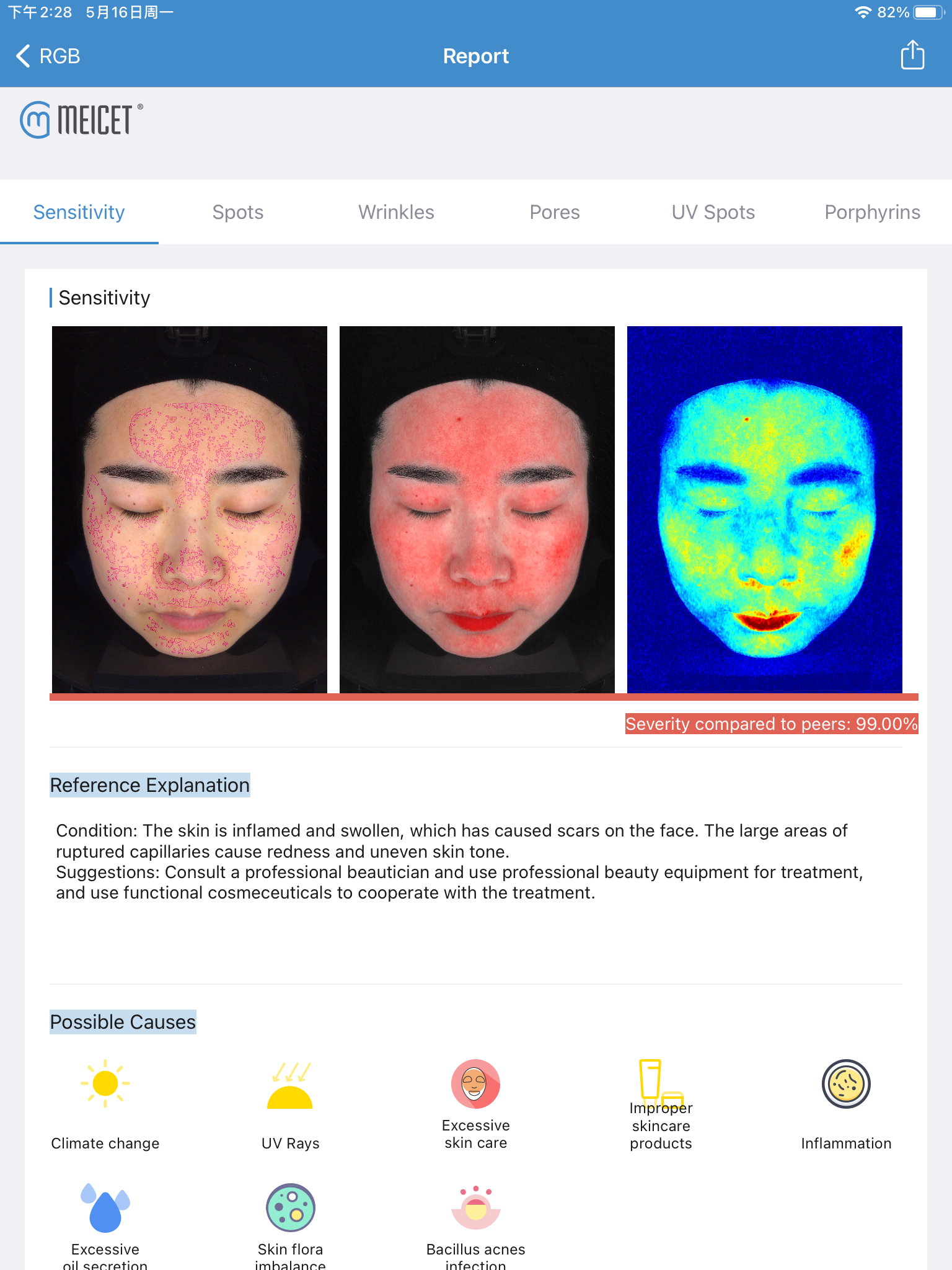 Symptoms Analysis
To help the symptom analysis, the Meicet software system offers reference explanations, and possible causes according to the severity of the symptoms. This reference information is helpful when analyzing skin problems.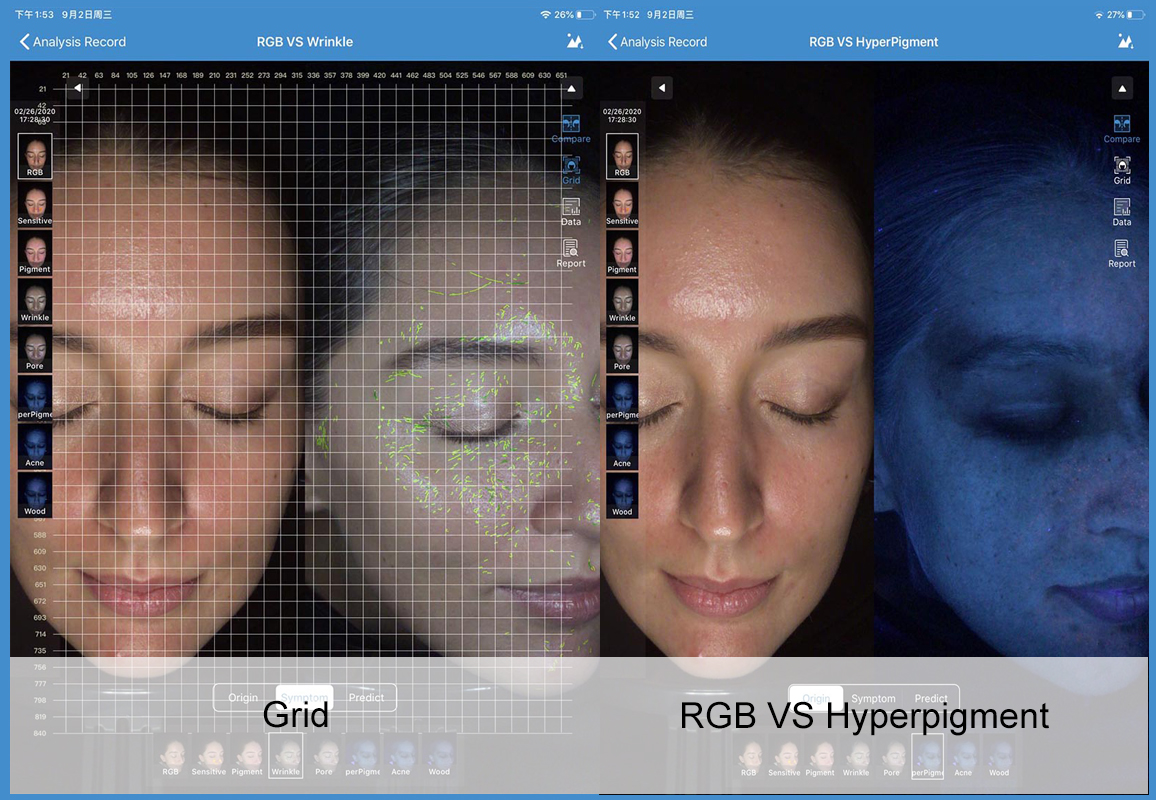 Comparison Functions
1. Support the comparison of different images in the same time period. For example, in the diagnosis, we can choose 2 different images to diagnose the same symptom of the skin, such as, to analyze the problem of pigments, you can choose CPL and UV images. CPL image reveals pigment problems that can be seen with the naked eye, and UV image captures deep pigment problems that are invisible to the naked eye.
2. The images of different dates can be compared as the basis for the efficacy argumentation. The photos before and after the treatment can be selected for comparison to show the contrast effect before and after the treatment.
3. When comparing pictures, you can zoom in or zoom out. It can be relaxed up to 5 times the original picture; after zoom in the symptoms of the problem can be seen more clearly.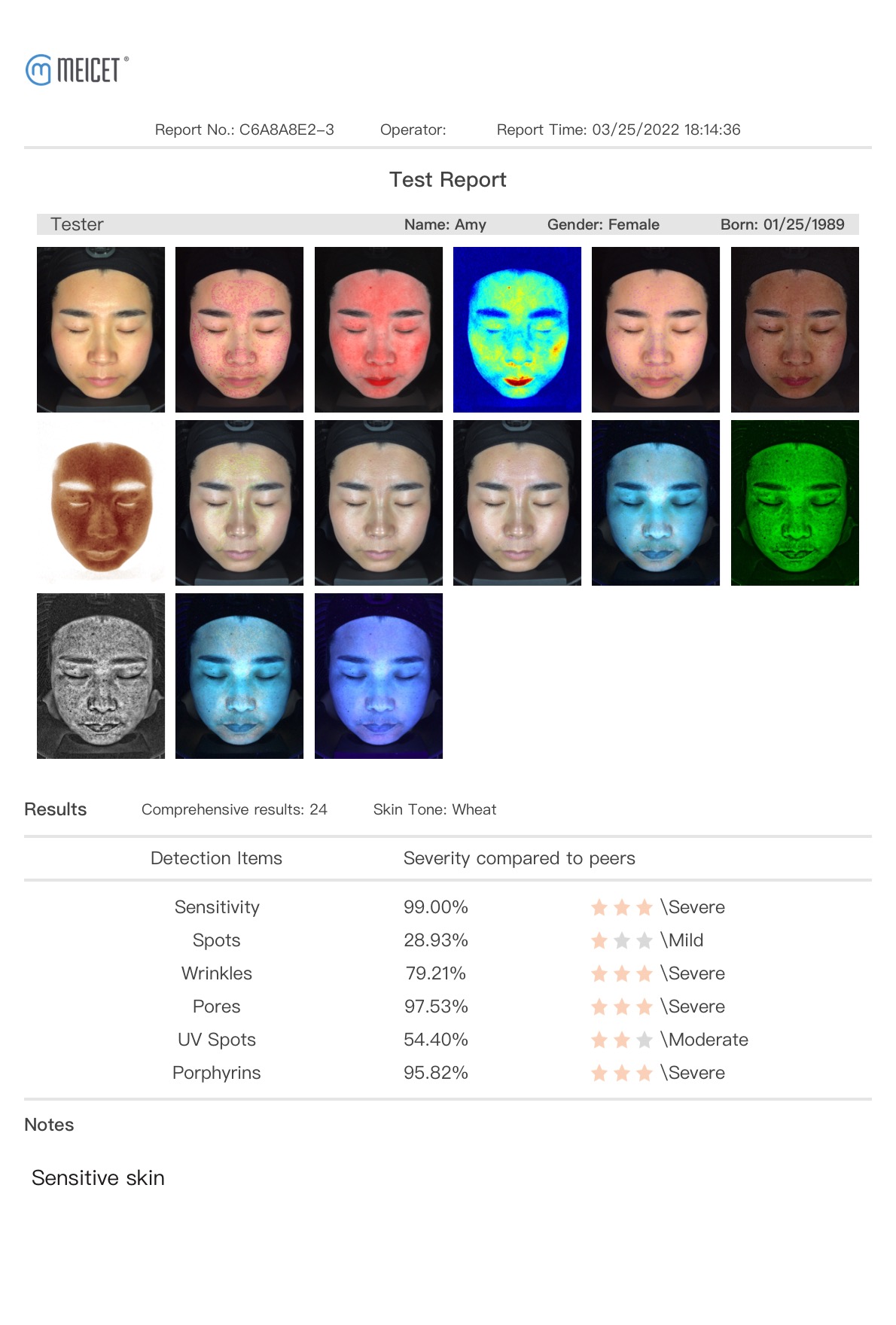 Test Report Page 1

The test report page can be printed out or sent to customers via email. The page contains images and data, which allow customers to know their skin problems clearly and easily.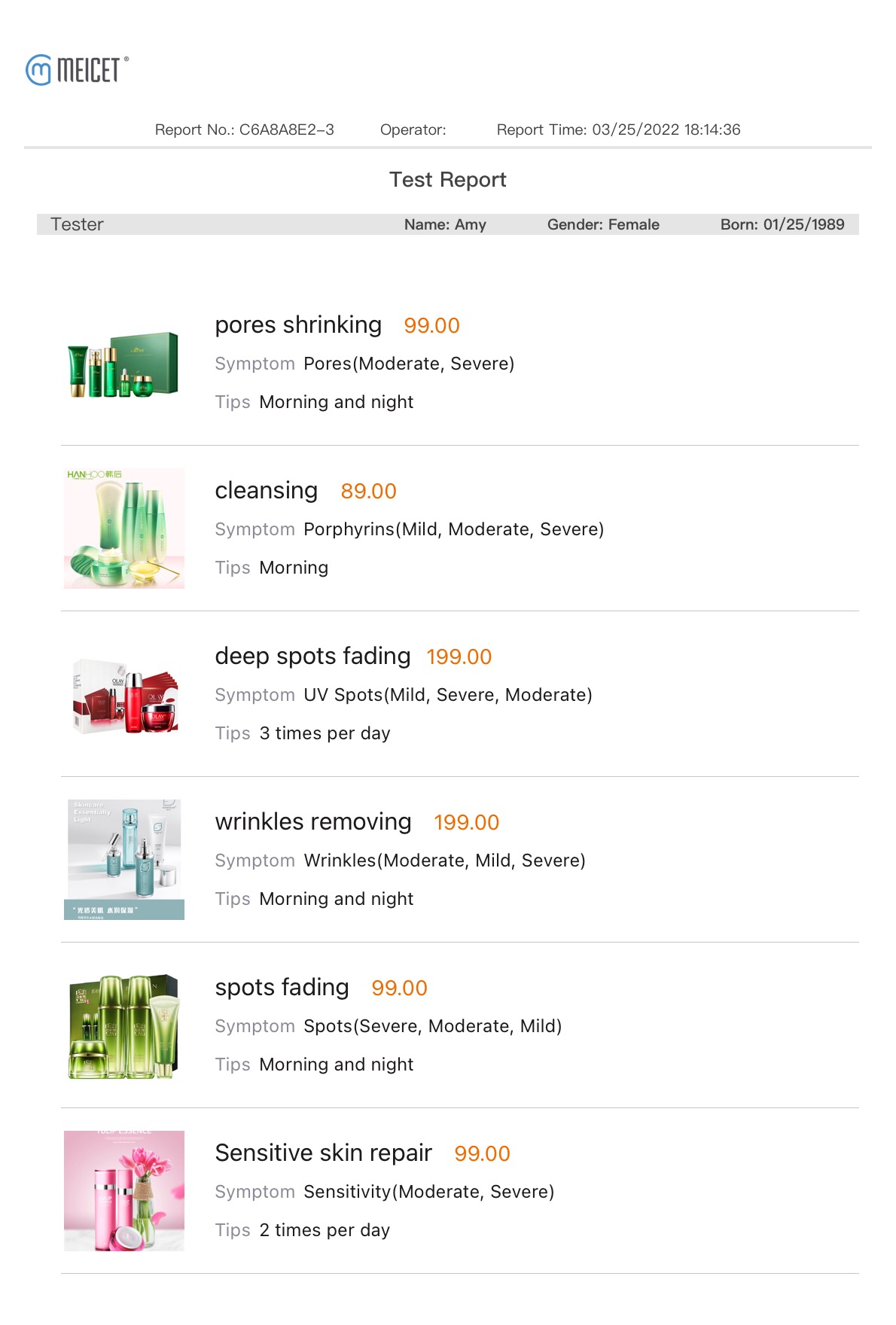 Test Report Page 2

The suggested products can be added in report page. This page can be printed out or sent to customers via email, which helps to marketing products or services easily.
 MC88 Skin Aanlyzer Machine

Parameters

Applicable IPad Model 

A2197, A2270, 

A2316, A2228, A2229, etc.

Certification

CE, IS013485,RoHS

Place of Origin

Shanghai

Model Number

MC88

Electrical Requirement

AC100-240V DC19V(2.1A)50-60HZ 

Connect

Bluetooth

Warranty

12 Months

G.W

17KG

Size of Packing

480*580*520

Shooting Angles

Left, Front, Right

Color

Gold/ Black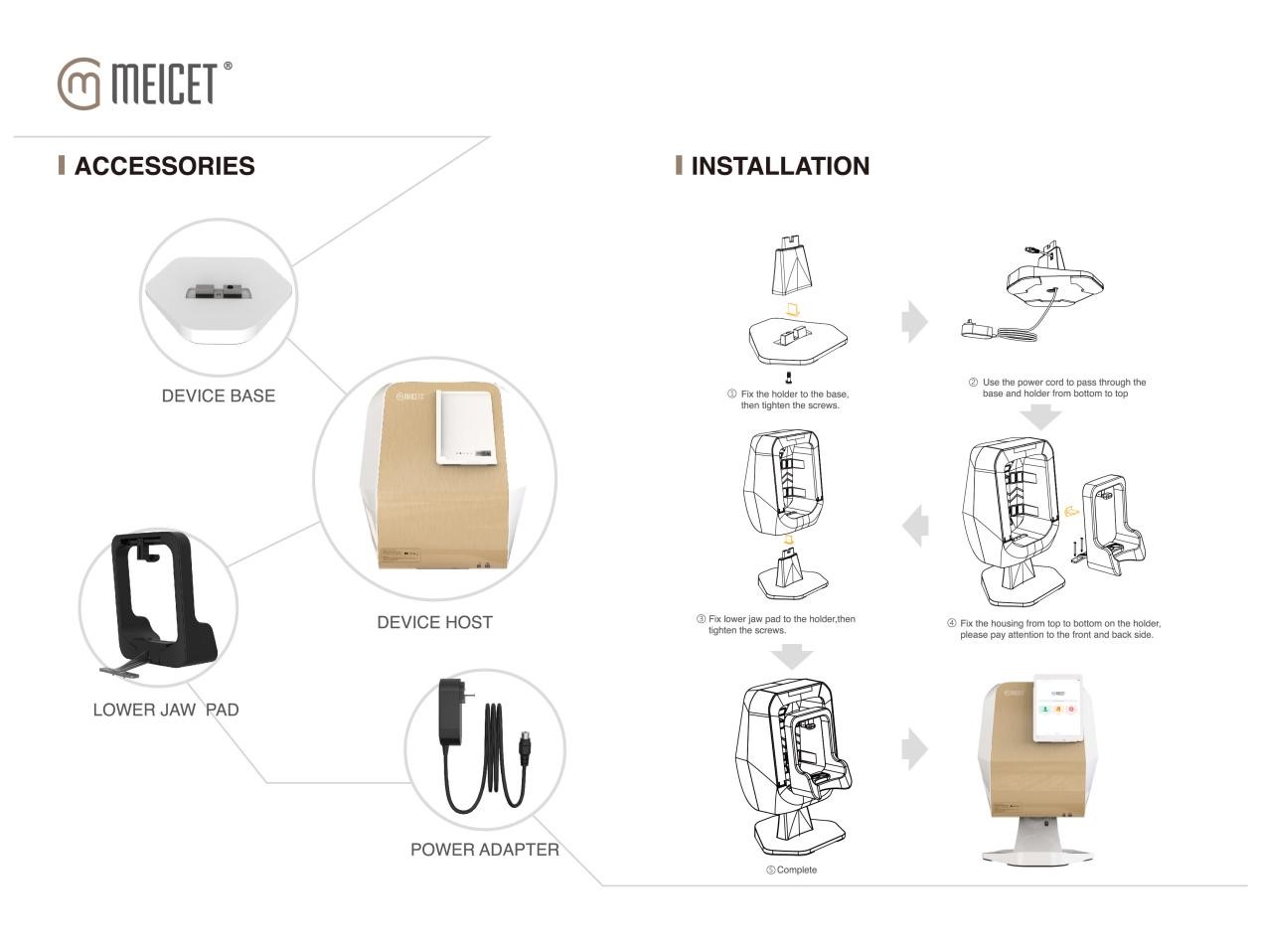 ---
---
Contact US to Learn More
Write your message here and send it to us