Shanghai May Skin Information Technology Co., Ltd. is an intelligent beauty equipment manufacturer and software service provider that is dedicated to R&D, production and trading business. We focus on the skin analyzer industry since 2008, and by now three famous brands-"MEICET", "ISEMECO", "RESUR", have been created by us. After years of development, our business has involved 3 areas: skin analyzers, body analyzers, beauty equipment. We follow up with ISO standards to ensure supreme product quality. We listen to your voice to improve product functions continuously. We have the ability to offer OEM and ODM services.
Based on 15 years of passion and expertise,We have been committed to the development and production of a variety of world class beauty equipment.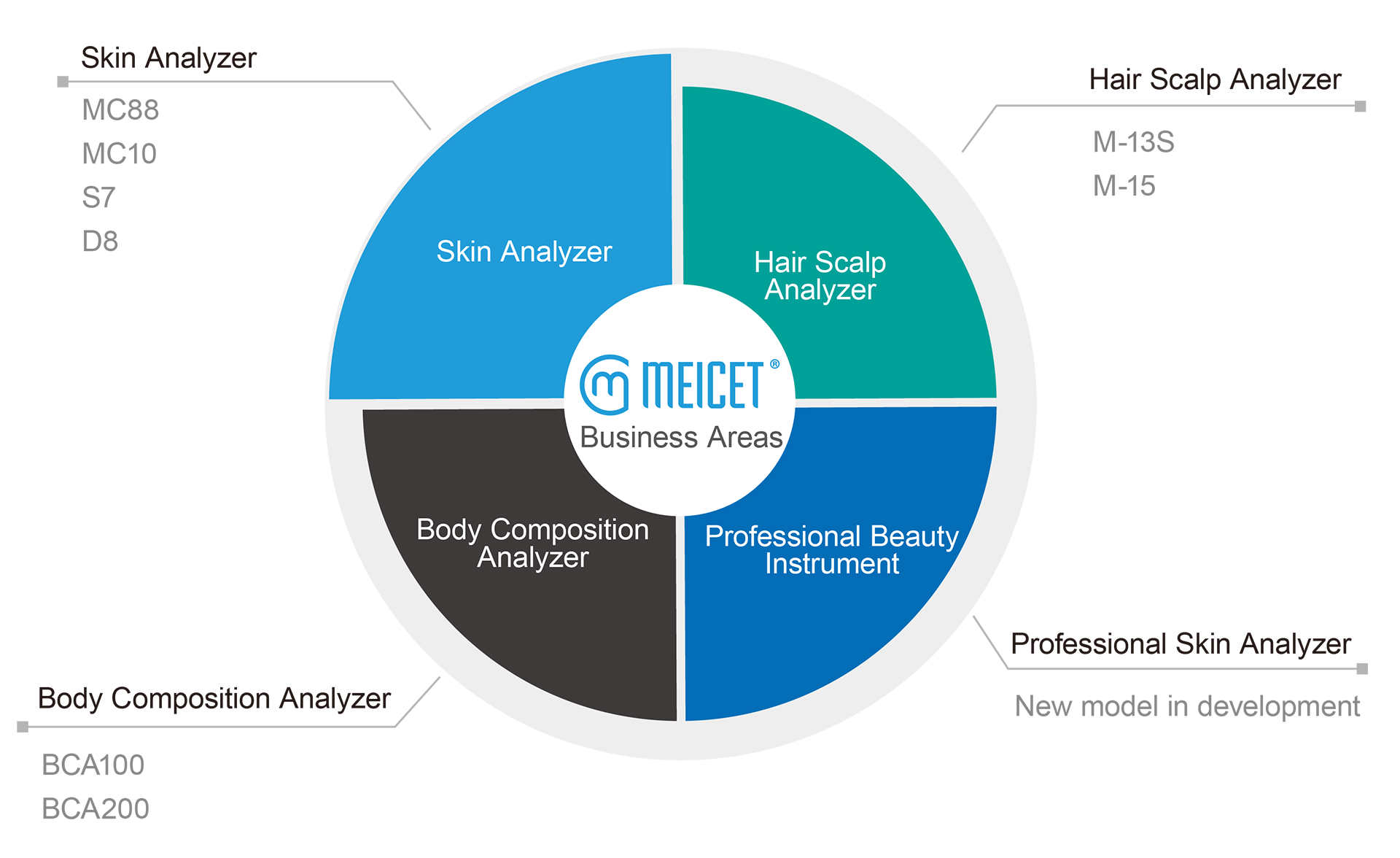 After establishing the ISO system, we do our best to produce the same quality products,so that the error rate is minimized.

R&D/Research and development
- Skin/Hair Scalp/Body
 Analyzing System
- Beauty Apparatus
- Product Design
Domestic and Foreign
business sales
- Skin / Hair Scalp / Body
 Analyzer instrument sales
- Responsibility for export
 and import
Manufacture &
Customer Support
- System development of Skin
 /Hair Scalp/Body Analyzer
- Instrument product design
- Excellent customer support