Meicet BMI Bioelectrical Impedance Body Composition Analysis
Short Description:
NPS:
Model: MC-BCA100
Brand Name: MEICET
Features: Bioelectrical Impedance Analysis (BIA) technology
Advantage: 3 Frequencies (5kHz, 50kHz, 250kHz); 8-point Tactile Electrode Design ;Applicable Age: 18-85 years old
OEM/ODM: Professional Design Services With The Most Reasonable Expense
Suitable For: Beauty Salon, Hospitals, Gym, Weight Loss Fitness Center,Research institute etc.
Product Detail
Product Tags
BMI Body Composition Analyzer Machine
Performs easy and Non-invasive body composition test in less than 60 Seconds
Measures fat, muscle & Water levels and 23 Other Tests with the accuracy:
Measures - Body Fat, Height Measurement, TBW, SMM (Skeletal Muscle), PBF (percentage of body fat), Mineral Salt, Weight Control, Muscle Control, Bioelectrical Impedance, BMI (Body mass index), Goal Weight, Protein, IMB, WHR (Waist-Hip Ratio), Fat Control, Bone Weight,Obesity Diagnosis, Basic Metabolism, Fat Free weight, Moister Ratio, Nutritional Assessment, Weight Assessment,
Health Assessment Details of the Display Screen: WiFi Connection,Frequency :20HZ, 50KHZ, 100KHZ,Input Voltage: 110V, 50/60 Hz,Multi-language,Mobile Phone Connection,Comes with HP Ink Printer.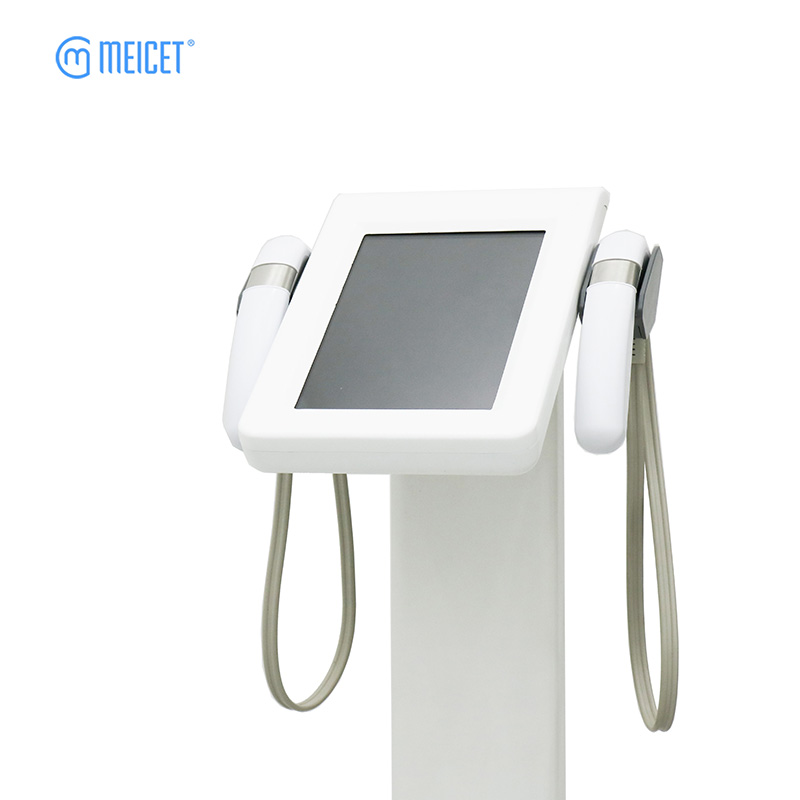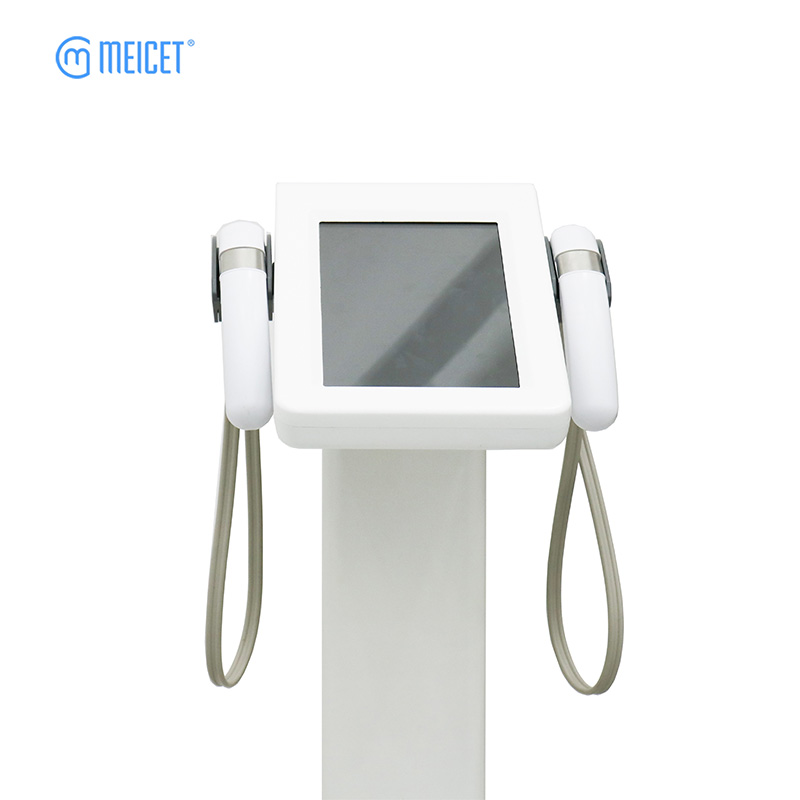 TBW, protein, Extracellular water ratio,body fat, bone weight, weight, IBW, BMI(body mass index), PDF(percentage of body fat), WHP(waist-hip ratio), obesity diagnosis, nutritional assessment, weight assessment, obesity assessment, goal weight, weight control, fat control, muscle control, health assessment, basic metabolism, bioelectrical impedance, Body shape judgment, segmental fat analysis, data history trend and so on.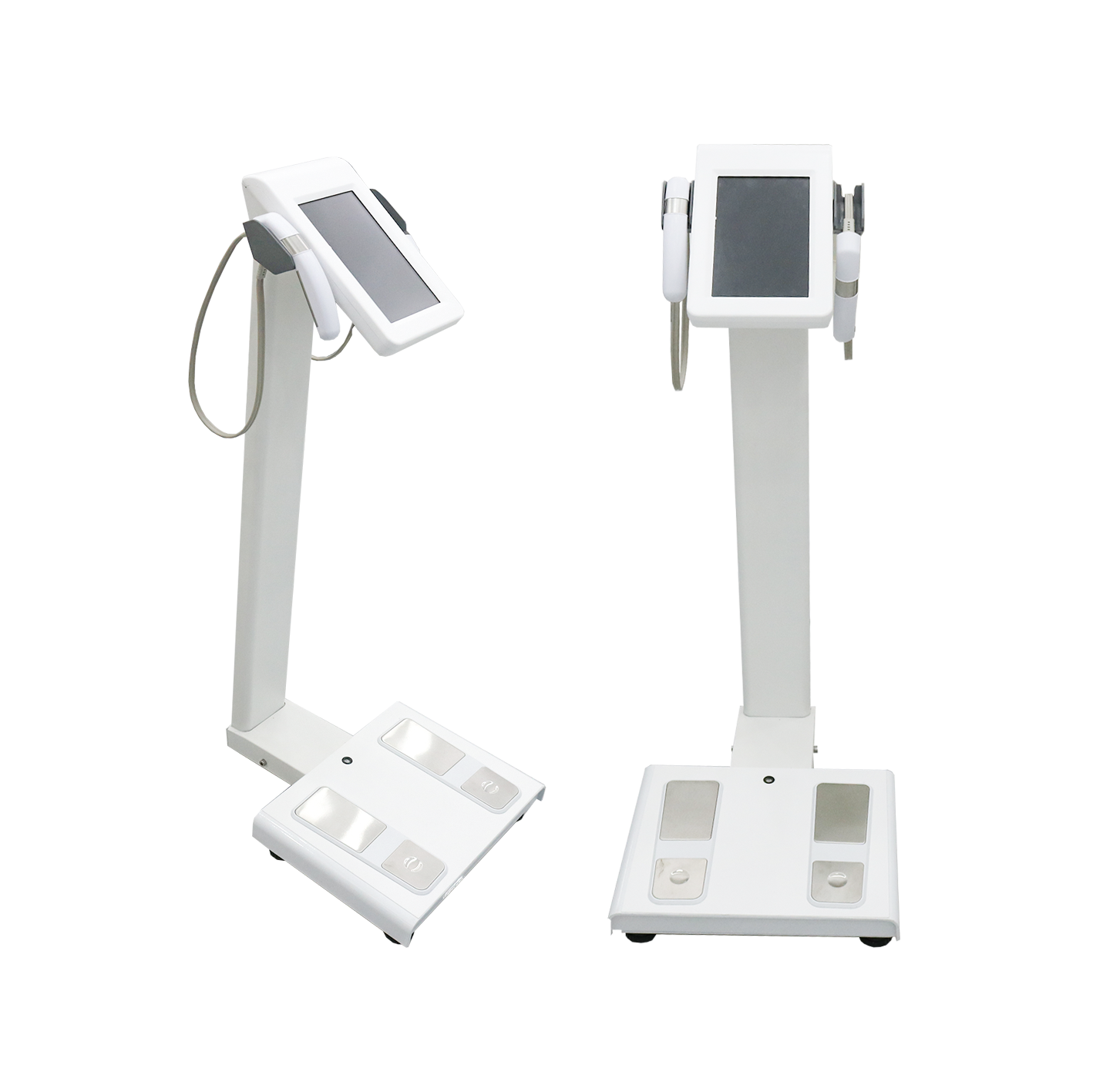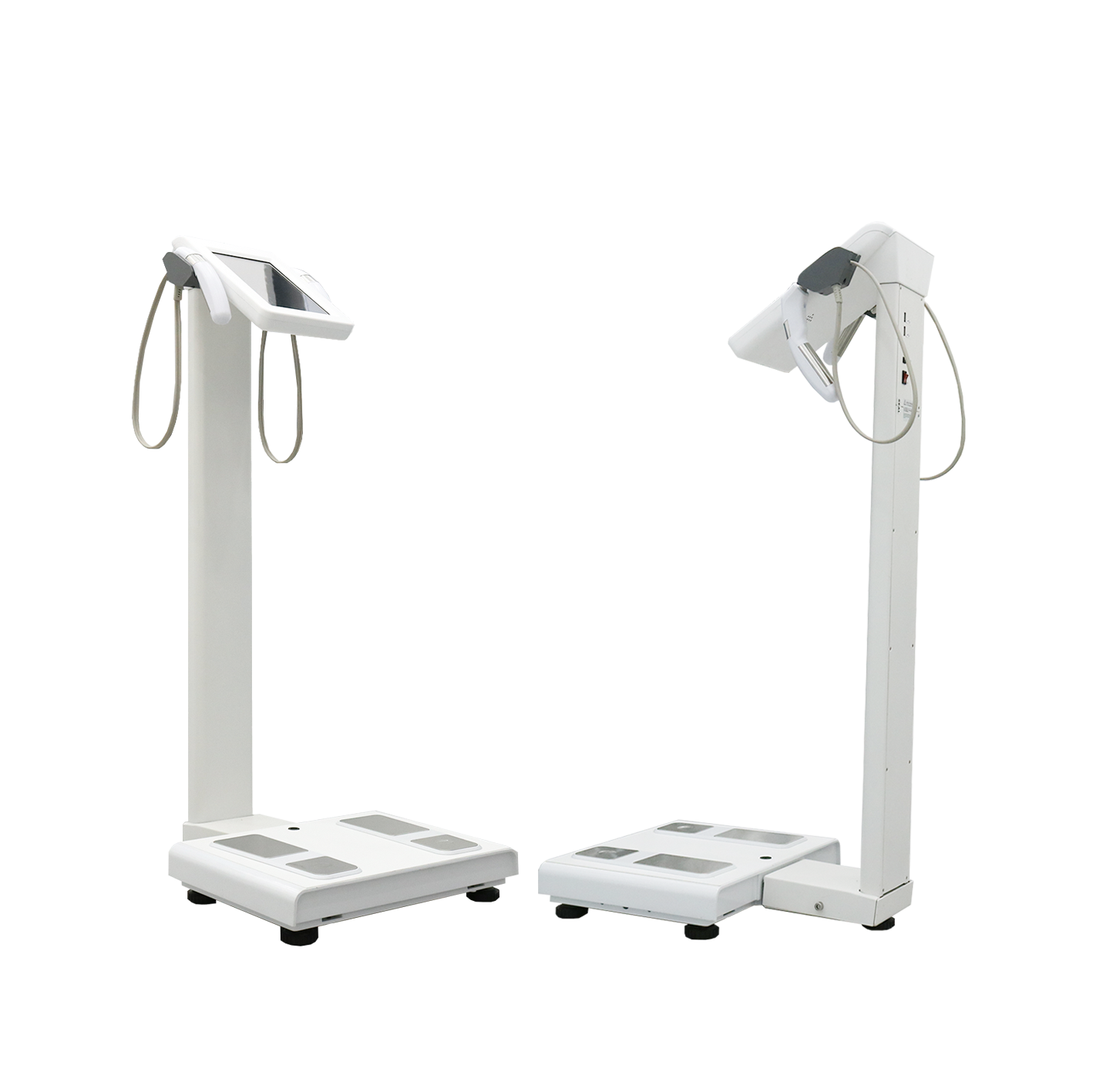 Body Composition Analyzer Analysis Parameter

Measuring Method 

Multi-frequency multi-limb bioelectrical impedance

Electrode Method 

Standing 8-plate

Frequency Range

5 kHz,50 kHz,250 kHz

Display

800x480,7-inch color LCD

Weight Range 

300kg

Accuracy 

0.1kg

Measuring Age Range

18-85 years old

Input Interface

Touch screen, keyboard

Output Terminal

USB 2.0 x2

Transmission Interface

 WiFi x1, RJ45 network x1, Bluetooth x1 (optional)

Measurement Time

less than 50 seconds

Size

580 (D) x 450 (W) x 1025 (H) mm

Weight

approx. 53kgs
Body Analyzer use BIA technology, Result including Body Composition Analysis    TBW, IBW, BMI, WHP, Body Composition Analysis, Obesity Anlysis, Segmental Lean& Fat Analysis etc, It is Easy, Quick, Precise. Applicable Scene is Gym / Hospital / Confinement Center / Body Management Center / Beauty Salon / Physical Examination Center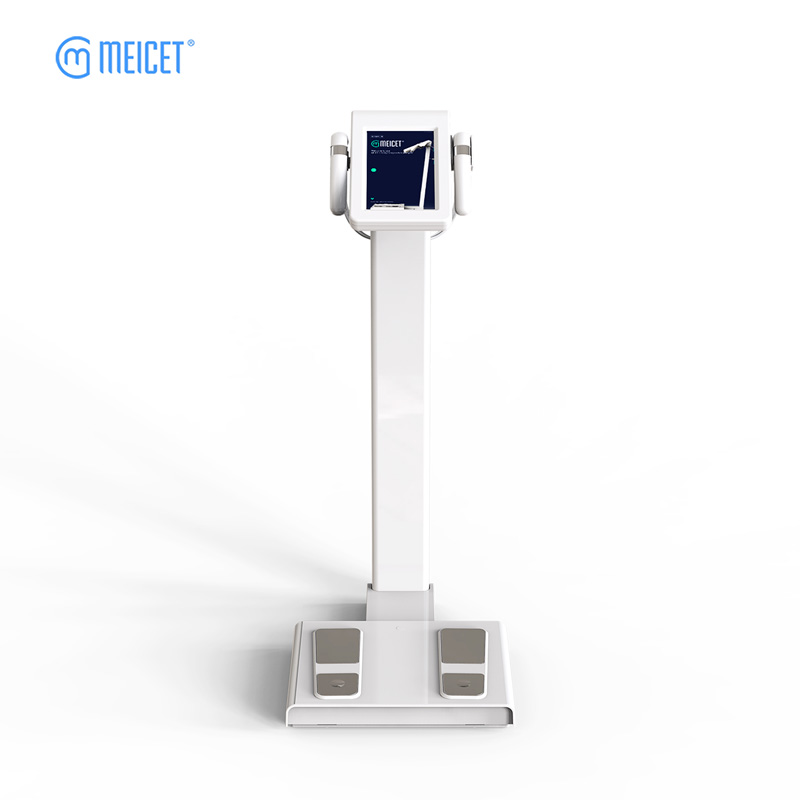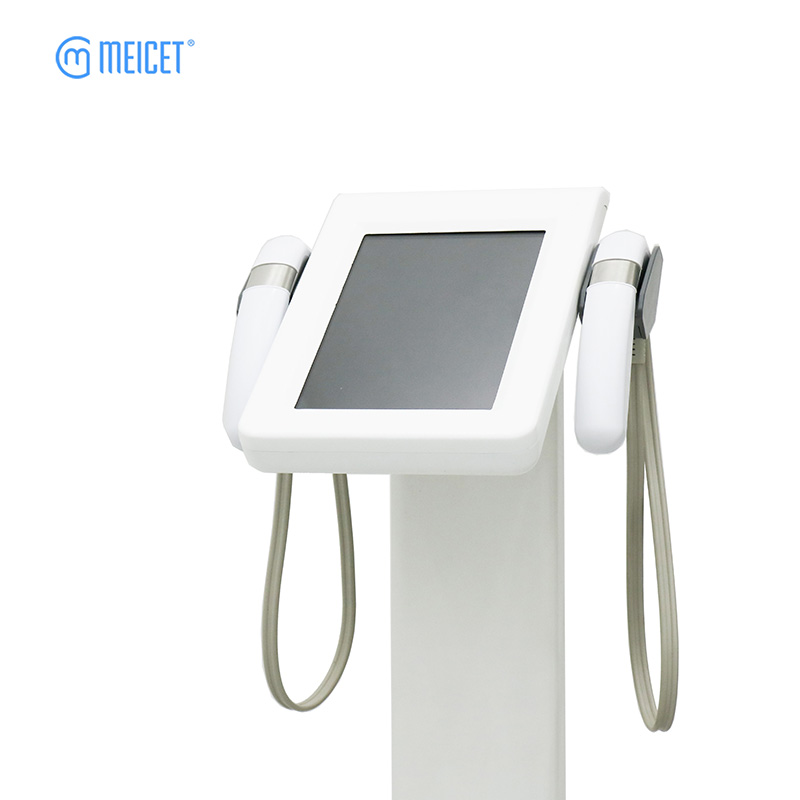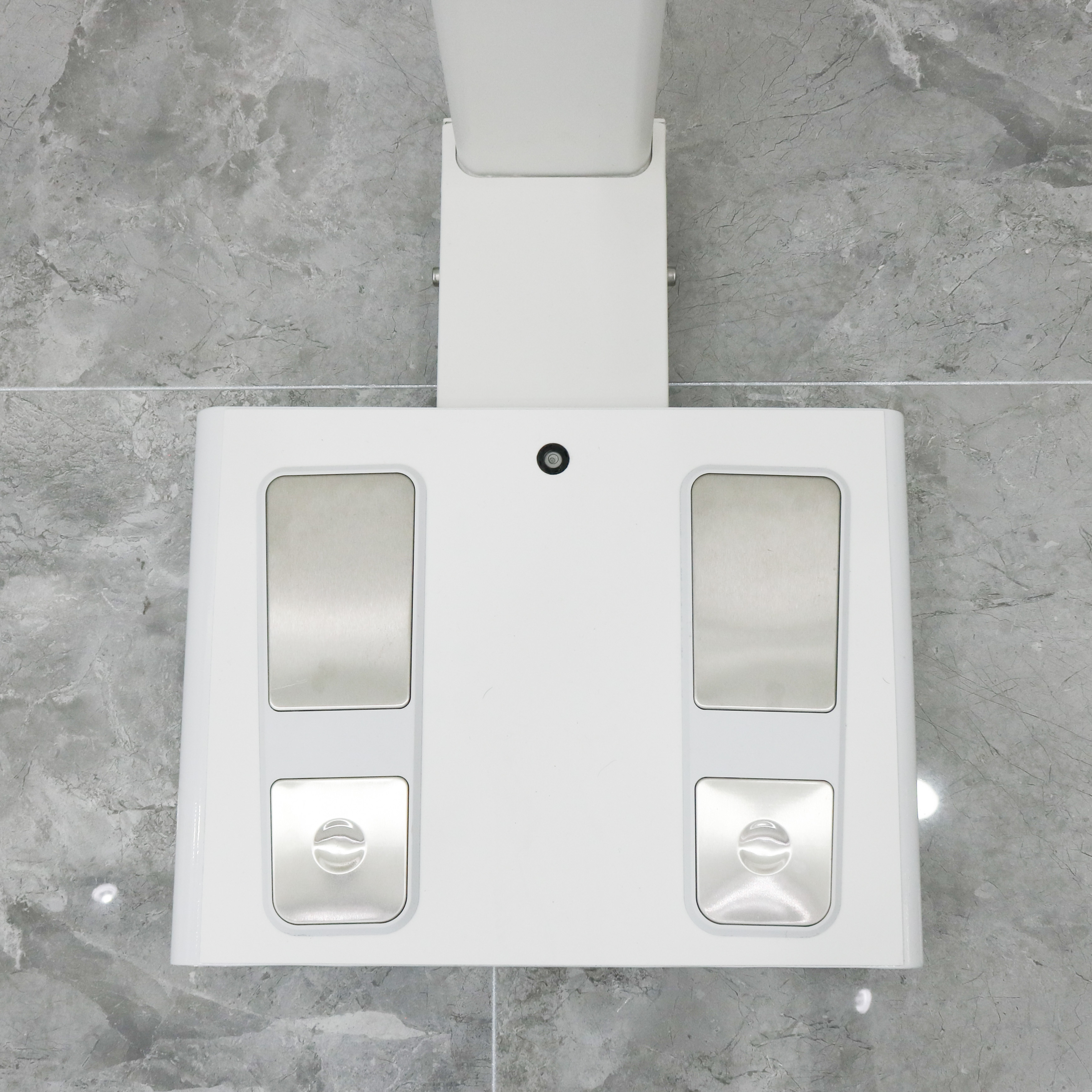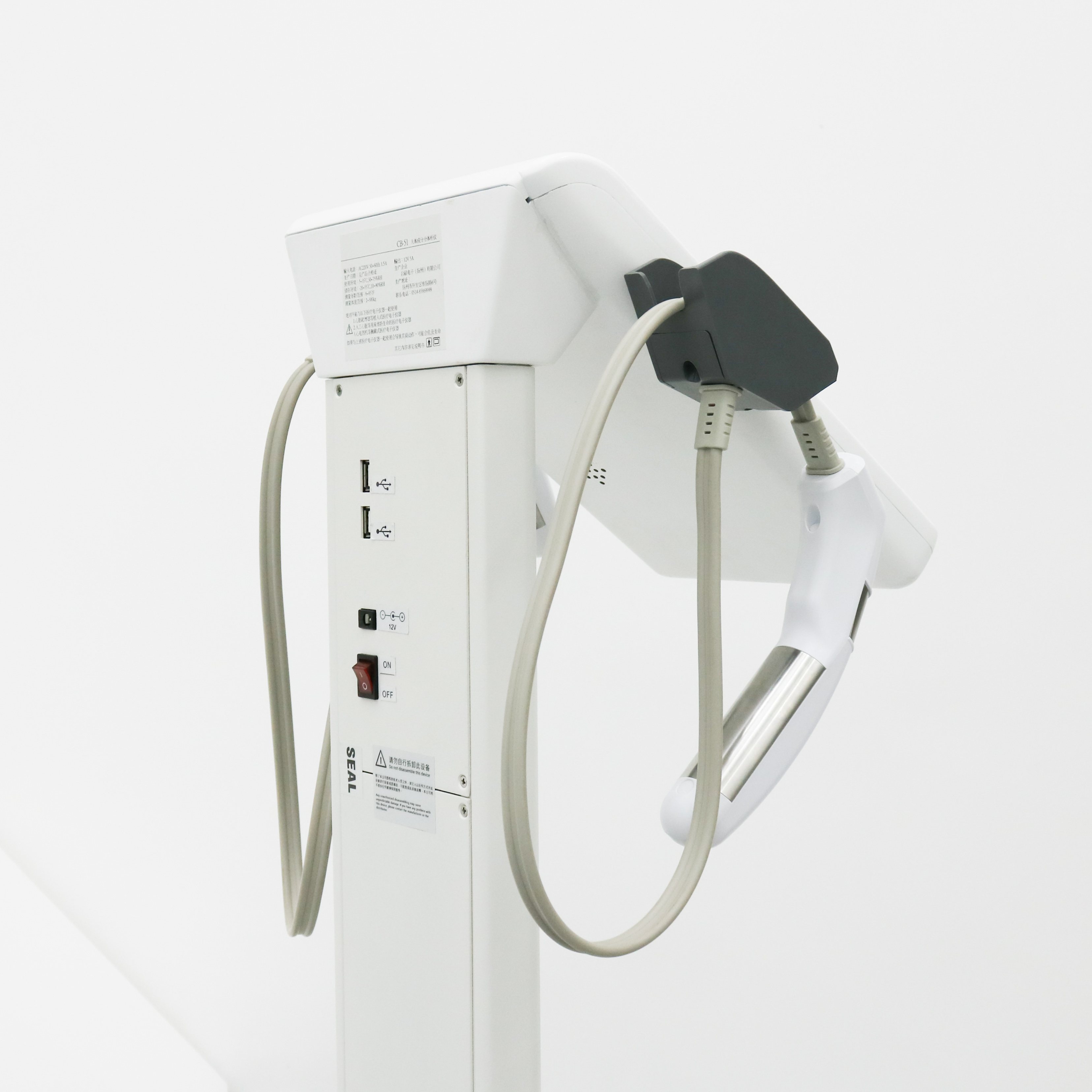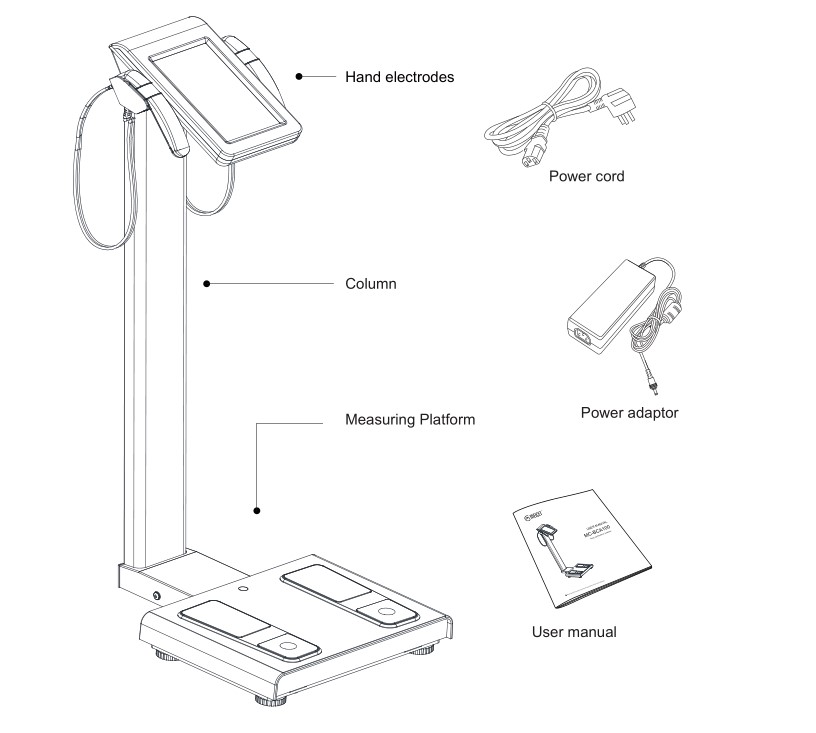 Professionally prepared analyzer report for the most important fields of application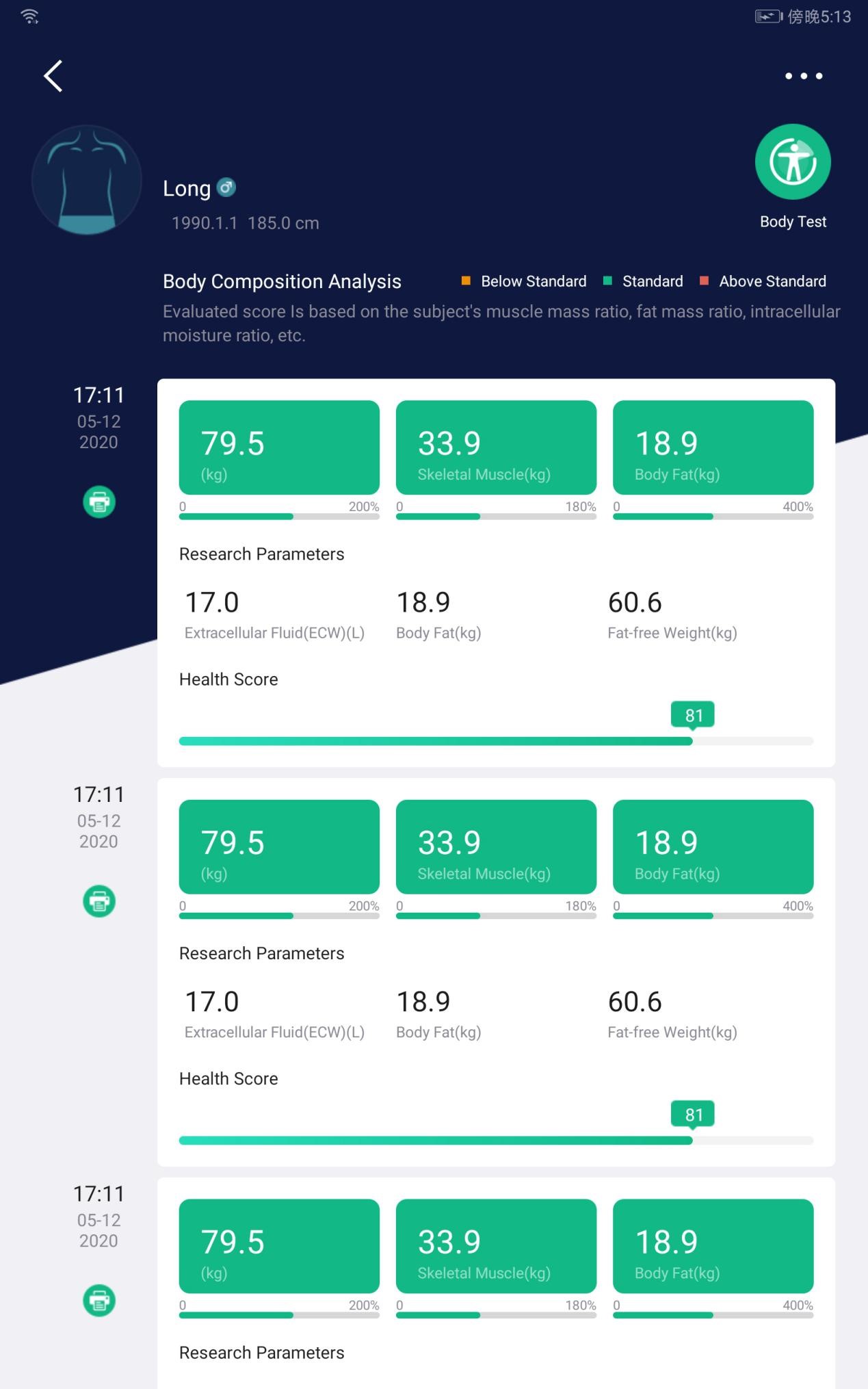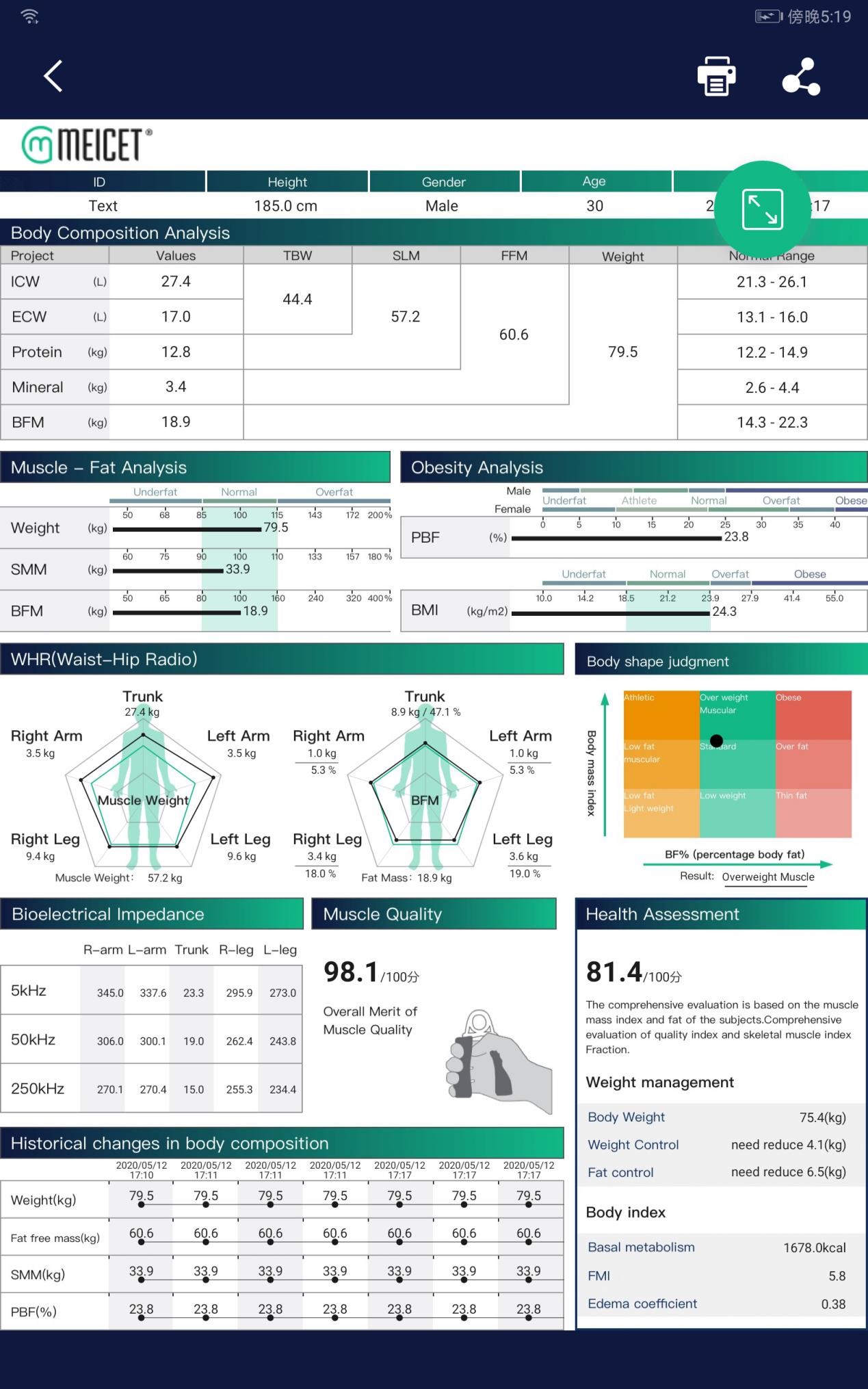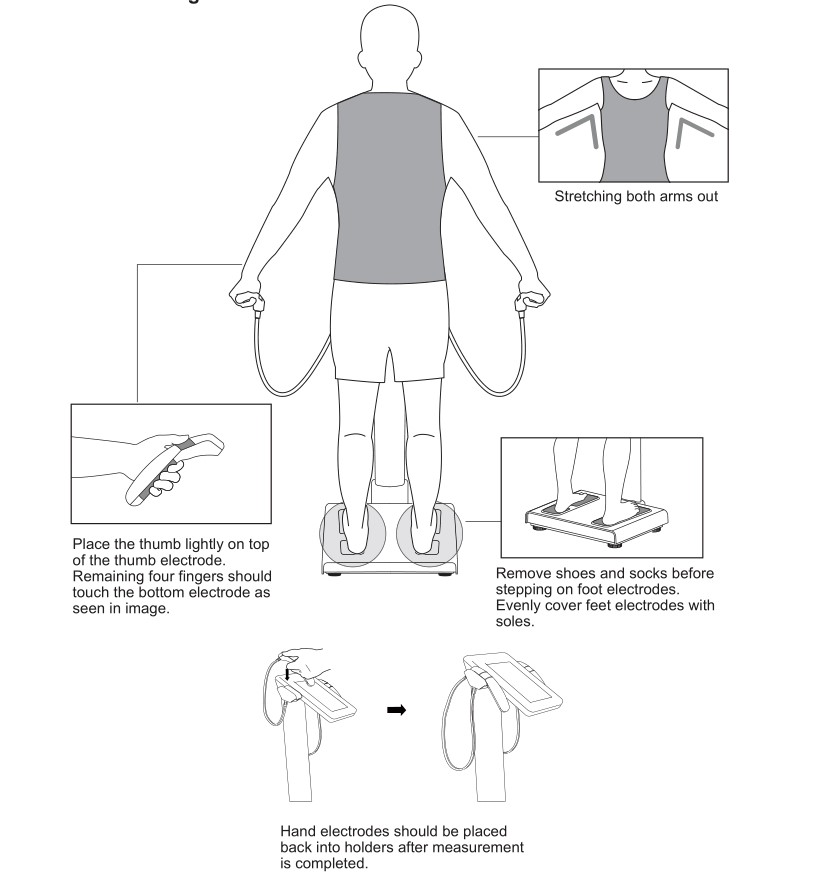 ---
---
Get Detailed Prices
Write your message here and send it to us