Meicet MC88 3D Smart Facial Skin Diagnostic Analysis Magic Mirror Skin Tester Analyzer For Skin Care
Short Description:
NPS:
Short Description:
Model: MC88
Brand Name: MEICET
Features: 15 Intelligent Image Modes
Advantage: 5 Spectra; 5~7 Years of Skin Prediction; 5Millons Real Skin Cases
OEM/ODM: Professional Design Services With The Most Reasonable Expense
Suitable For: Beauty Salon, Hospitals, Skin Care Centers, SPA etc.
Product Detail
Product Tags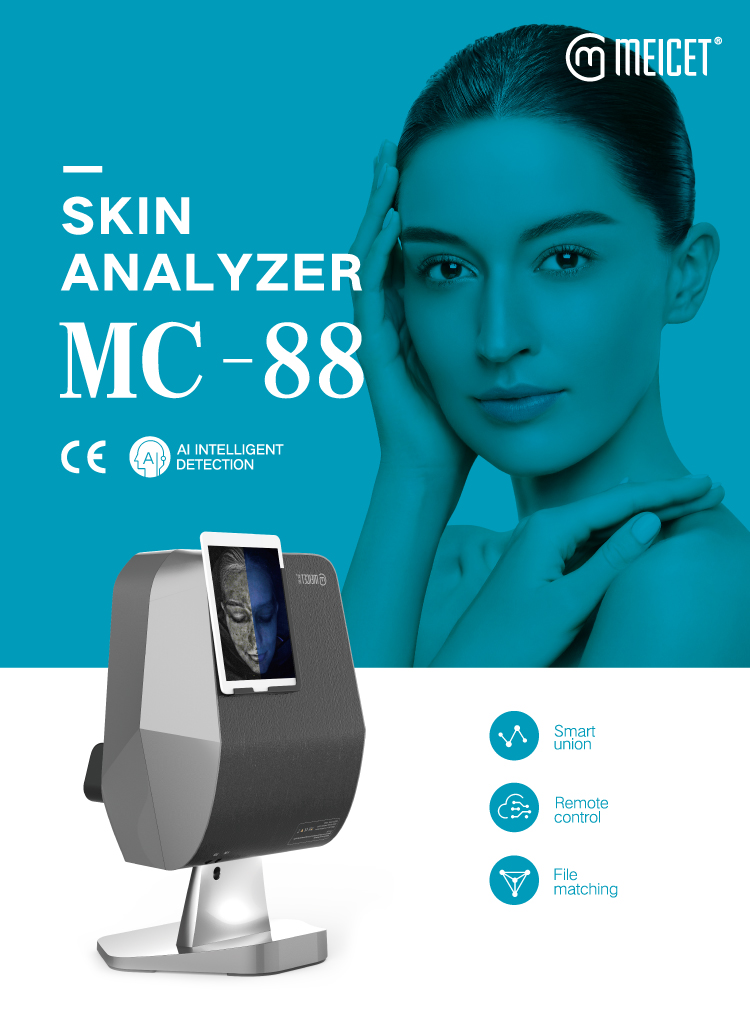 What is mc88 skin analyzer machine?
Skin Analyzer machine is the world's most advanced skin detection equipment together with shooting, analyzing, displaying 3 in 1. It adopts RGB, UV, PL spectral imaging technology, combines with artificial intelligence and image analysis,12 years market testing, 30 million clinical databases, achieving 15 seconds efficient skin analysis. Such as: spot, pore, moisture, texture, wrinkle and so on total 12 dermis and epidermis skin problems. According to the test results, Magic Mirror Max recommends products for customized skin management program and predicting the trend of future skin 3-5 years. It is an essential skin detection equipment for cosmetic company, beauty salon, skin clinic and training school, the market demand rate can be as high as 100%.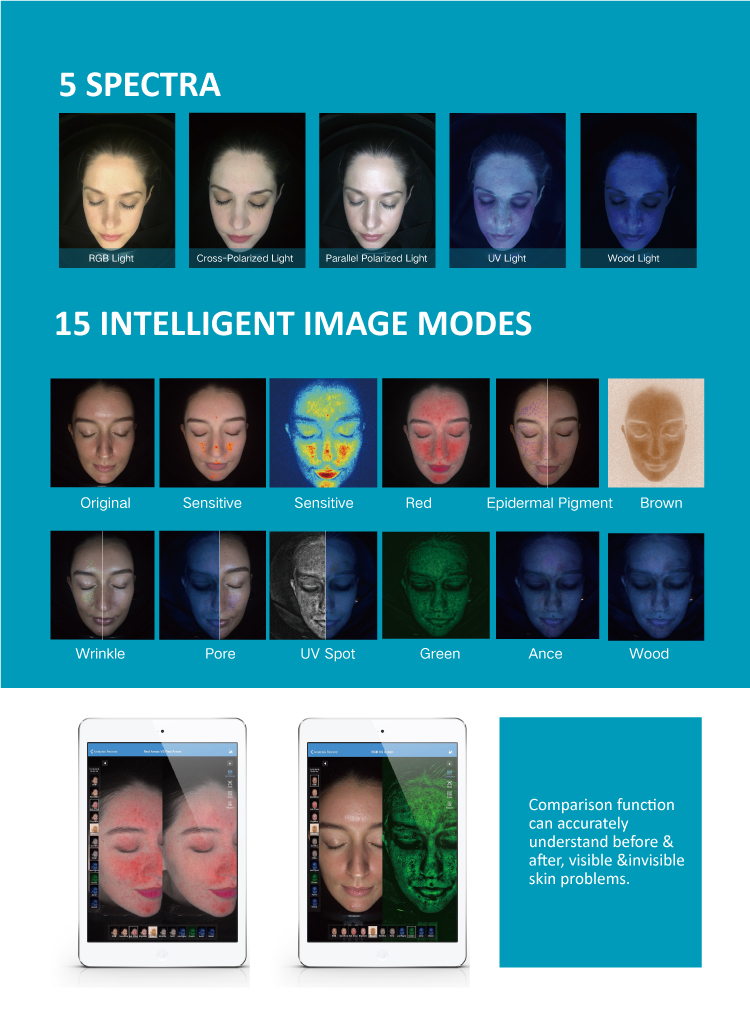 1> Predict Mode: which show customer the skin after 5~7 years, help users to recommend products.
2>Wireless: Use MEICET software no need WiFi, and convenient with you everywhere.
3>Backup & Restore: After Backup all customer's file then can change to any ipad.
4>AI Artificial Intelligence Technology: Skin symptom extraction technology and cloud computing.
5>5 Spectra Mode: Daylight, Cross Polarization, Parallel Polarization, UV Light, Wood's Light
---
Previous:
Gold Cartridge Fractional RF Micro Needling Machine Stretch Mark Removal Skin Tightening Treatment Skin Needling Facelift Devices
---
Get Detailed Prices
Write your message here and send it to us