The 15th day of the 1st lunar month is the Chinese Lantern Festival because the first lunar month is called yuan-month and in the ancient times people called night Xiao. The 15th day is the first night to see a full moon. So the day is also called Yuan Xiao Festival in China.
As early as the Western Han Dynasty (206 BC-AD 25), it had become a festival with great significance.
According to the Chinese tradition, at the very beginning of a new year, when there is a bright full moon hanging in the sky, there should be thousands of colorful lanterns hung out for people to appreciate. At this time, people will try to solve the puzzles on the lanterns and eat yuanxiao (glutinous rice ball) and get all their families united in the joyful atmosphere.
Till today, the lantern festival is still held each year around the country. Lanterns of various shapes and sizes are hung in the streets, attracting countless visitors. Children will hold self-made or bought lanterns to stroll with on the streets, extremely excited.
It coincides with the annual Lantern Festival, MEICET held a Lantern Festival party for this event.
We look forward to the OX new year, to better serve our customers and provide better products.
ISEMECO Portrait Screen Skin Analysis Machine is world debut portrait screen skin analyzer.
MC-BCA100 Body Composition Analyzer is monitor your health and keep you up to date in this ever-evolving field.
Hair Scalp analysis is new arrivals and will show on the website: www.meicet.com
Wishing you peace, joy and happiness , a successful career and everything all the best through Lantern !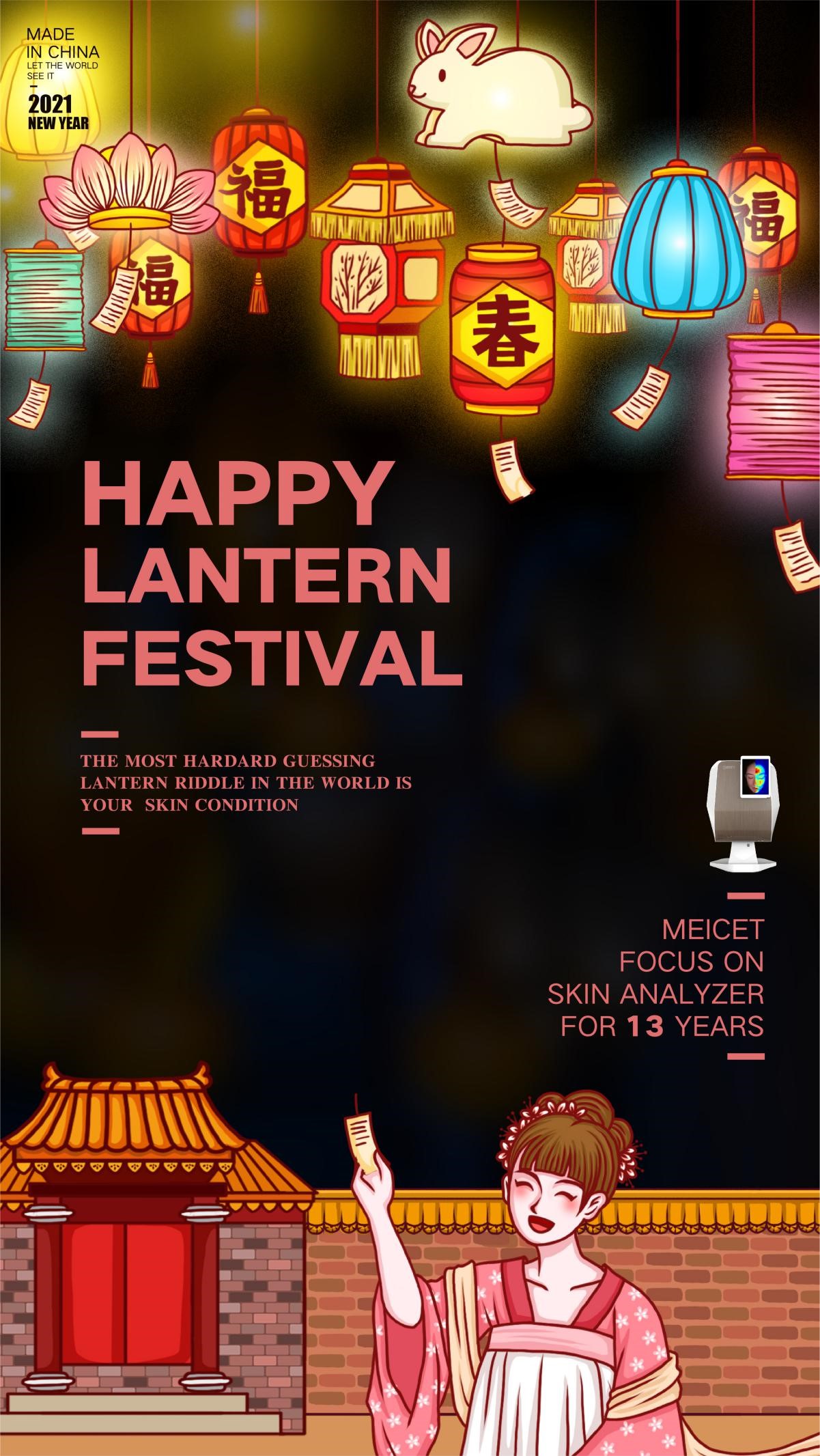 ---
Post time: Feb-26-2021