There are two many kinds of skin analysis on the market, how can you find out suitable device?
iPad version, PC version. iPad's iOS system, more smooth operation, and the customer to do testing, can be taken iPad at any time to anywhere for customer analysis instructions test report. Suitable for SPA, Skin Care Clinic, Beauty Salon, Skin Care Centers etc.
For PC version, ISEMECO Portrait Screen Skin Scanner Analysis Device more suitable for presenting face-shaped structural image, with working table lifting platform and Multi-port Access. The PC version goes for hospitals, research Institute, Dermatology Clinic etc.
IPad Version:
Meicet MC10: 360°Cross Light Source Distribution Digital Skin Analyzer
8 LED light Source;
Multi Language Support;
12 major skin types analysis;
5 Spectra Mode:(RGB Light, Cross-Polarized Light, Parallel-Polarized Light, UV Light, Wood's Light)
MC10 Skin Test Machine is loved by customers because of its price advantage and is a great choice for many skin centers.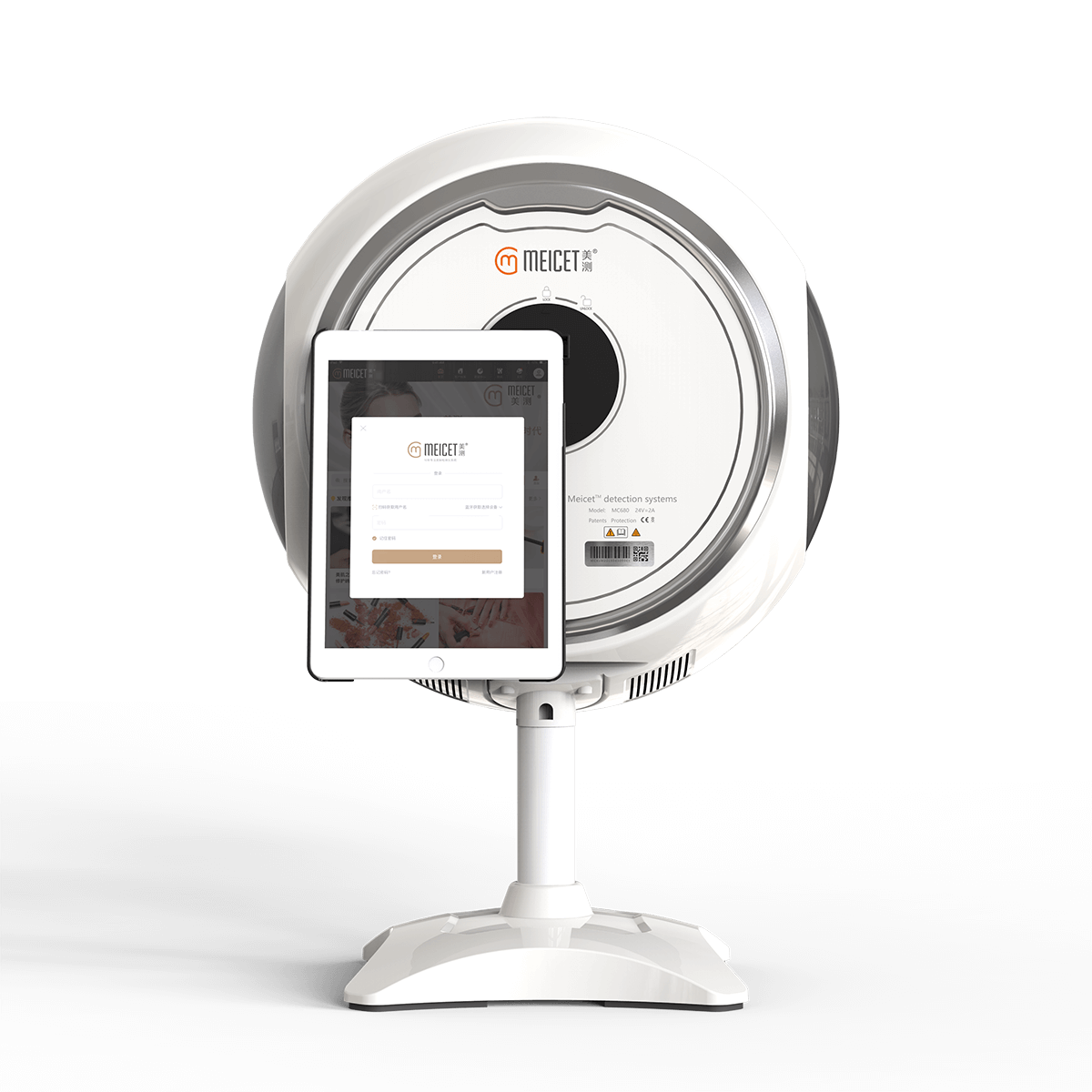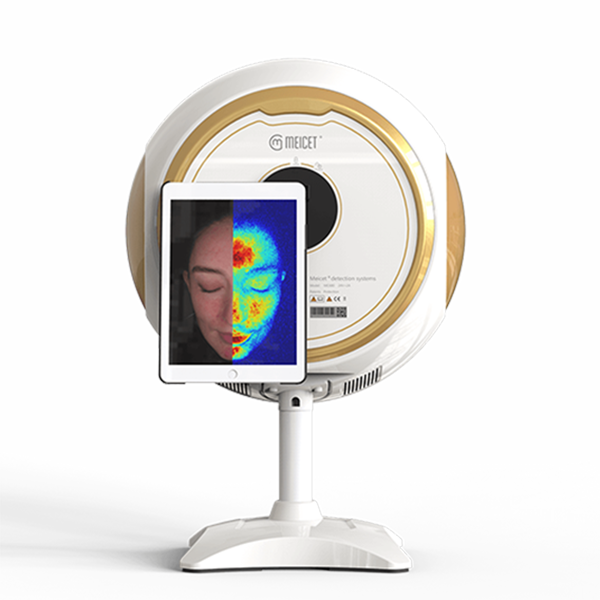 Meicet MC88: 5 Spectra; 5~7 Years of Skin Prediction; 5Millons Real Skin Cases
MC88 Face Facial Machine is used extensively in the medical researchand profession to examine, it can pick-up the high resolution face images at RGB and UV two kinds of spectrum environments, thus science analysis skin characteristic,and can put forward the best character characteristic skin care project toclient. Face Skin Scanner is an effective and necessary assistant for beauty salon, skin clinic and perfect tool for cosmetics.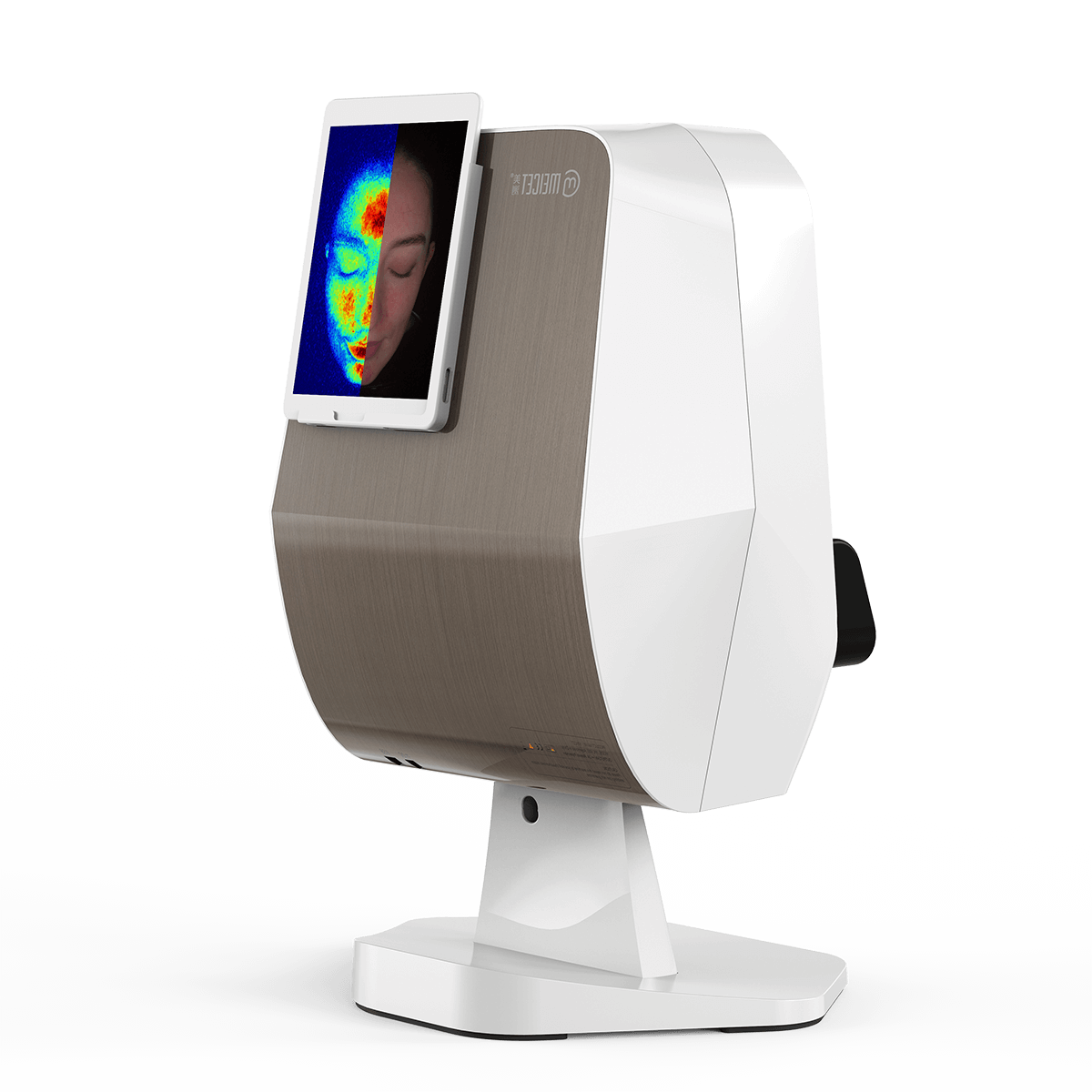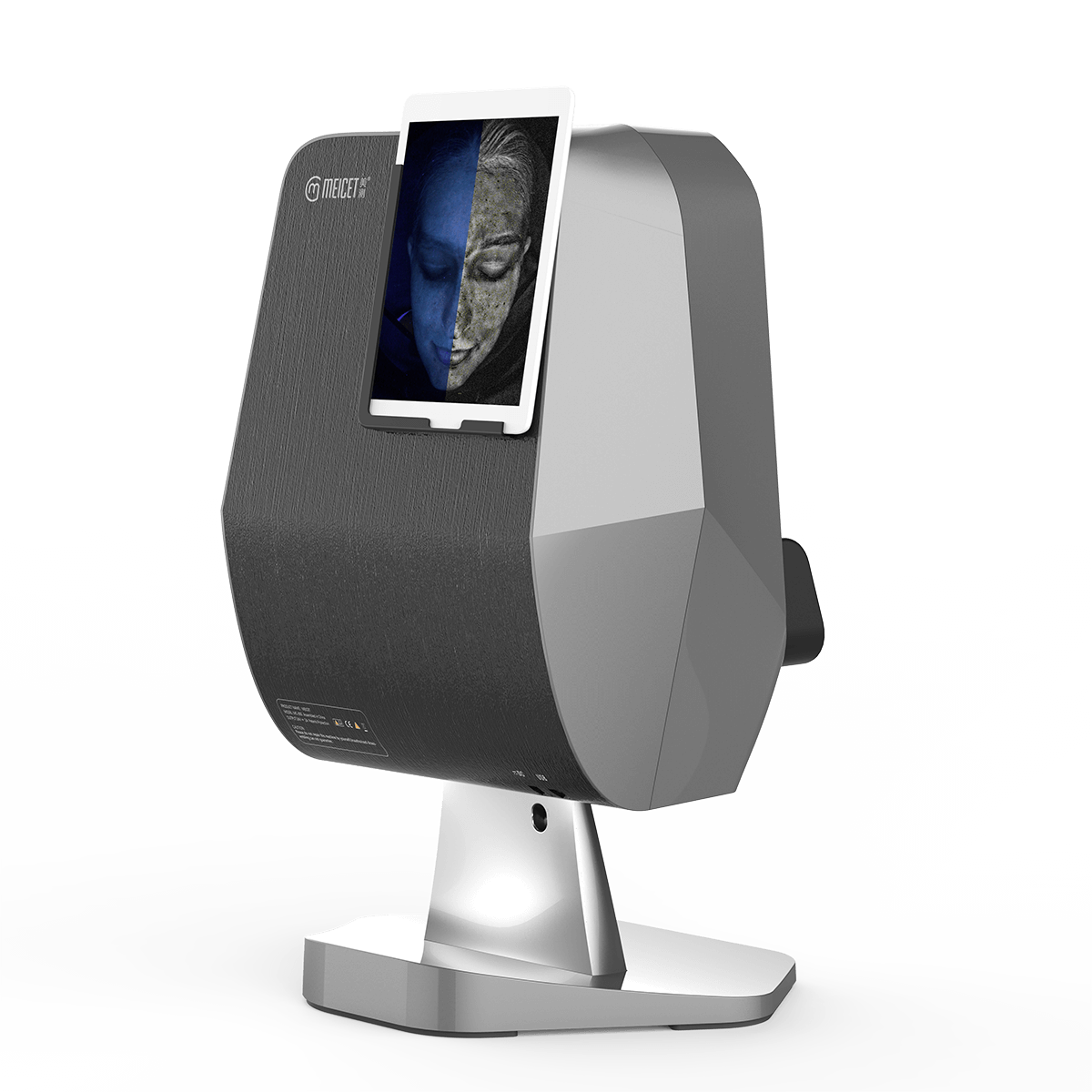 PC Version:
Meicet MC1600: Cross-Polarized UV Lighting Skin Analyzer
Expert group algorithm analysis
9 seconds expert group diagnosis
3 Different Spectra ; Multi Language Support;
12 kinds of skin symptom analysis in image
MC1600 is MEICET'S work in 2010, such as Surface pigmentation, Wrinkles, Rosacea, Oil Secretion, Pores, Deep pigmentation are clearly visible under the light spectrum.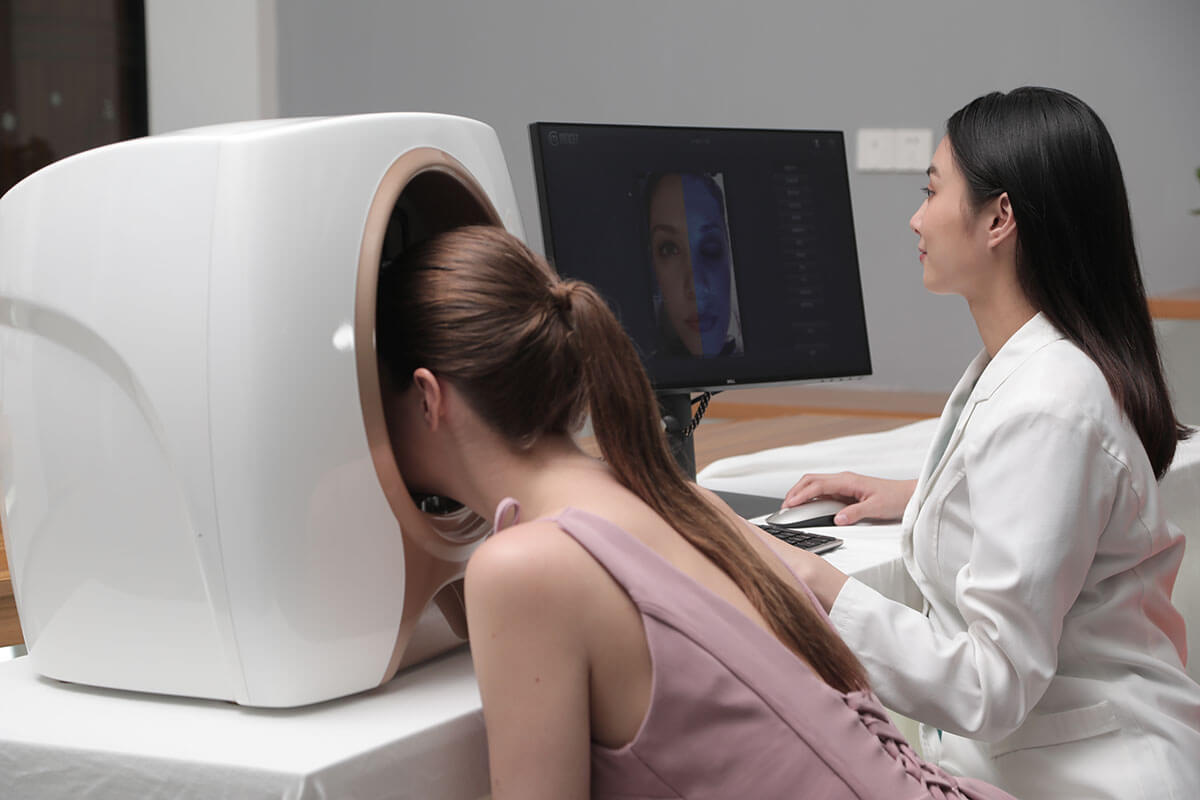 ISEMECO: World Debut Portrait Screen Skin Analyzer Device,
15 Major skin types analysis
24million Pixel ultramicro optical lens
20 UV light source imported from Japan;
Portrait screen: More suitable for presenting face-shaped structural images
ISEMECO is new listed skin analyzer in 2020, We use state-of-the-art technology that LG 32 inch 4K HDR Portrait Screen, Skin Cloud Algorithm, Support Multi-port Access to analysis the face skin. The image is clearer, Analyze the left, right and front face photos in 10 seconds. Suitable for dermatology, hospitals, research Institute, skin Care Centers.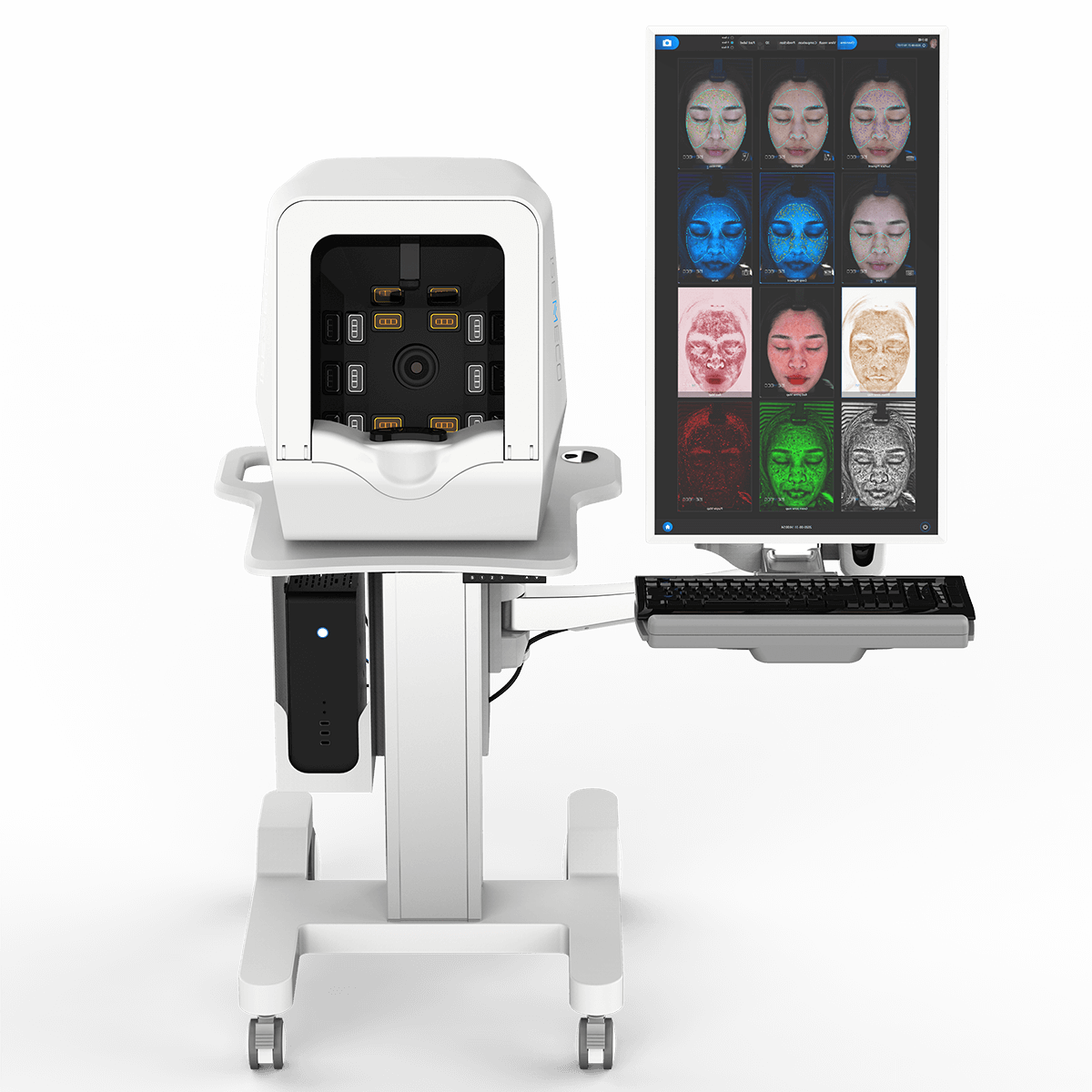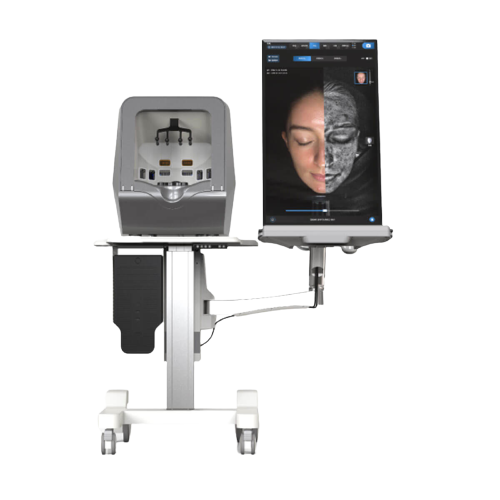 ---
Post time: Jan-15-2021