Focusing on international trends, high-tech and design trends, as well as the new needs of new generation consumers, South China International Beauty Fair has set up special exhibition areas such as smart beauty new retail, e-beauty, trend space, new brand zone, beauty IP zone and other hot spots such as generation Z, new retail, consumption upgrade and cross-border IP. The exhibition will help operators to dig into the opportunities of B2B beauty business market in Dawan District, expand business map, promote brand innovation, and jointly create a new era of beauty industry in Dawan district
• Explore market opportunities of B2B beauty trade, expand business domain
• Engage in international vogue, high-tech, design trends, and new demands from new generations of consumers
• Aggregate the vast resources of beauty industry chain
• Achieve cross-industry innovative integration and share global business opportunities
Shanghai MEICET will join the South China Beauty Expo in Shenzhen Convention & Exhibition Centre from July 30 to August 1, 2020.
The 1st professional beauty show in Greater Bay Area 2020.
 In this exhibition, the popular MC88 series Skin Analyzer Device and Body Analysis Machine will be display.
MC88 Skin Analyzer System: 5 Spectra,15 Intelligent Image Modes, 5~7 Years of Skin Prediction. The data is gathered and the images are then compared to a database of people of the same age and profile. Your patient's skin is compared directly with those in the database and results are shown based on a scorecard. Recommended beauty products and add the Skin Beauty Treatment Plan. The best marketing assistant for beauty clinics.
Meicet Body Analyzer use BIA technology, Result including Body Composition Analysis    TBW, IBW, BMI, WHP, Body Composition Analysis, Obesity Anlysis, Segmental Lean& Fat Analysis etc, It is Easy, Quick, Precise. Applicable Scene is Gym / Hospital / Confinement Center / Body Management Center / Beauty Salon / Physical Examination Center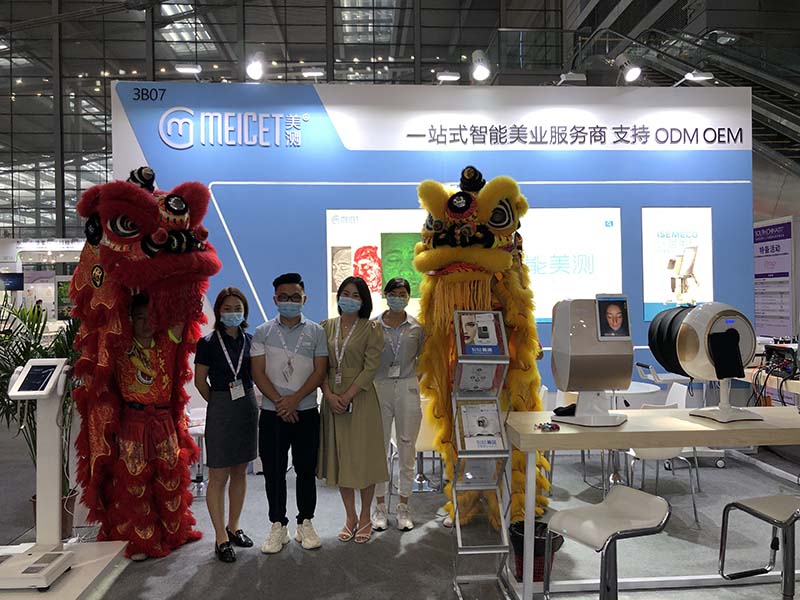 Booth:3B07 we hereby and waiting for you.
---
Post time: Sep-24-2020