China International Beauty Expo(Guangzhou), founded in 1989, was previously known as Canton Beauty Expo. The historical world-renown beauty industry trade fair comprises of professional beauty, hair care & styling, cosmetic, personal care, and top-to-bottom supply chains. This is our 30th year as one of the largest and leading beauty industry trade fair organizers in the world. The CIBE platform is still independently operated with the support of the All-China Federation of Industry & Commercial Beauty Culture &Cosmetic Chamber. For nearly three decades, CIBE's mission has been to nourish a healthy and competitive environment and sustainable professional trading platform for China's beauty industry. CIBE supports small and medium enterprises, cultivates national brands, helps innovative beauty businesses grow and rise to international competition, introduces international brands to the China market, and enables them to gain cultural sensitivities and a comprehensive understanding of the China market.
The largest and most comprehensive fair in China
China international beauty expo gathers the world's most high-end products, covering the entire industrial chain (Professional Beauty, Cosmetics, Raw Materials & Packaging, Beauty Care Products,Skin Care Machine,Skin Care Diagnostic Tool, Medical Cosmetology) for all-round development.
This is a professional beauty exhibition, MEICET attend every year.
What is different from previous years is that in 2020, Meicet brings the latest products-------ISEMECO Skin Image Analyzer.
ISEMECO Skin Image Analyzer is the world debut Portrait screen Skin Diagnostic Device for dermatology hospital and cosmetology Hospital.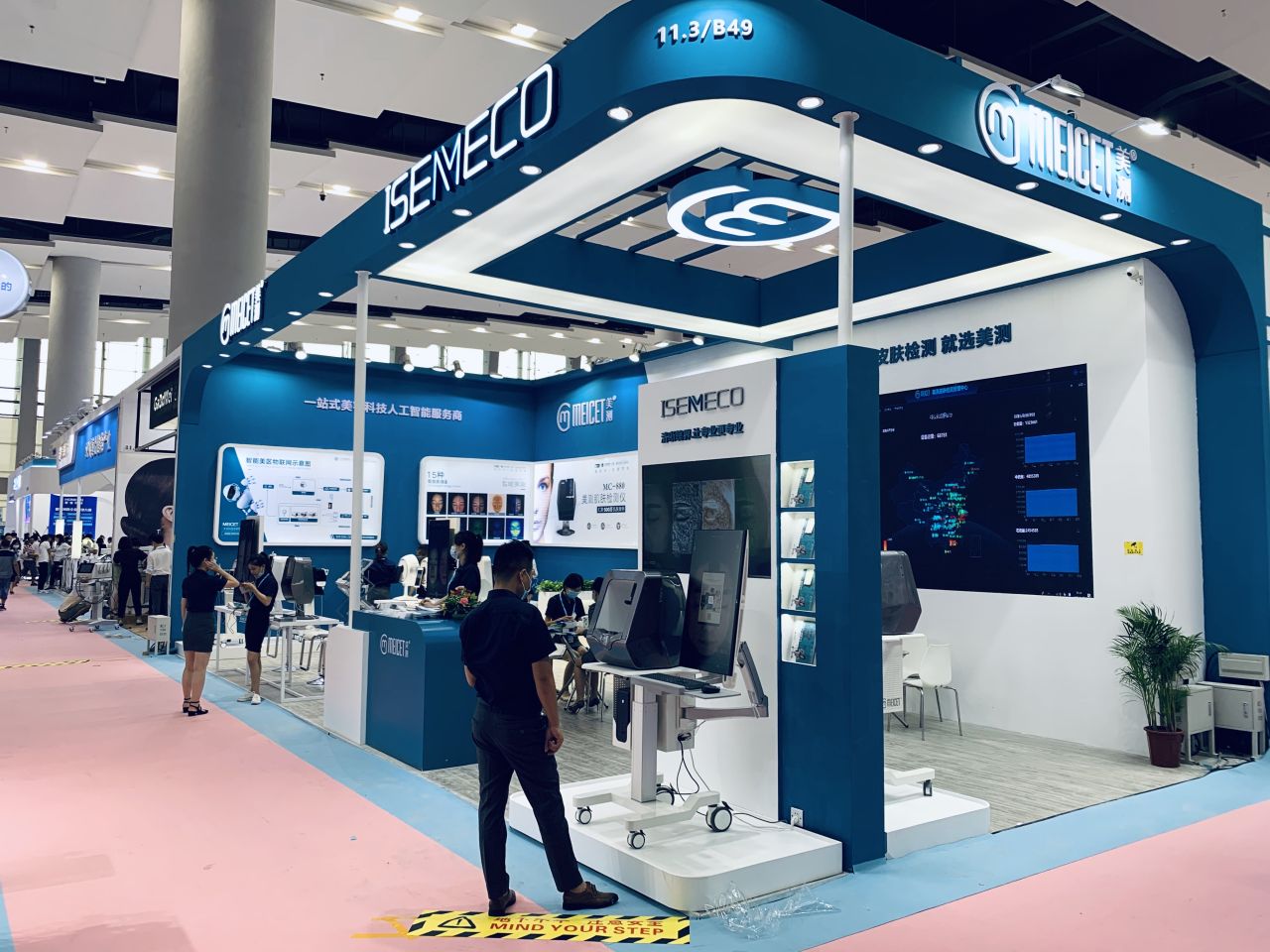 2020 China(GuangZhou) International Beauty Expo.
Time: Sep. 4th to Sep. 6th, 2020.
Booth:11.3/B49       
MEICET hereby and waiting for you.
---
Post time: Nov-04-2020