MEVOS International Congress of Aesthetic Surgery and Medicine, Gathering global leaders in the plastic surgery industry, Discussing the international technology and progress in academic cutting-edge science, Studying the thinking patterns of authoritative leaders and successful doctors, Spreading advanced ideas of world management and Internet innovation, Comprehensive coverage of official industries, universities and research institutes, A China medical cosmetology industry summit integrating academic,technical, artistic, management, fashion and culture.
The congress is committed to research and discover the all-around development tendency of global medical cosmetology products, technologies, professionals and industry, forecast and release the future development trend. On the one hand, it displays the international frontier academic theories and the latest technologies of plastic surgery, skin disease and cosmetic dermatology, laser cosmetology, cosmetic injection, traditional Chinese medical cosmetology, anti-aging therapy and other popular subjects; on the other hand, it discusses specific practical method for gradually integrating aesthetic surgery and medicine branches, for updating minimally invasive and noninvasive treatment means under the scientific and technological progress of new materials, new equipment, new medicines and new processes.
In this exhibition, New product ----ISEMECO 3D Smart Skin Analysis Device be exhibited for the first time.
MC88 Skin Analyzer System: 5 Spectra,15 Intelligent Image Modes, 5~7 Years of Skin Prediction. The data is gathered and the images are then compared to a database of people of the same age and profile. Your patient's skin is compared directly with those in the database and results are shown based on a scorecard. Recommended beauty products and add the Skin Beauty Treatment Plan. The best marketing assistant for beauty clinics.
ISEMECO mainly used in Dermatology Department of Hospital Specialist Clinic, Medical Plastic Surgery Organization and Scientific Research Institution.
Strong Advantage:
*HD display+PC computer
*Skin Cloud Algorithm
*Visual data analysis
*Related product recommendation
*Online Product report query
*Customer information Management
*Unlimited cloud storage
*High-level UI interact design
*Our team quickly responsd to the market & software iteration is rapid
*10's opteating system, more stable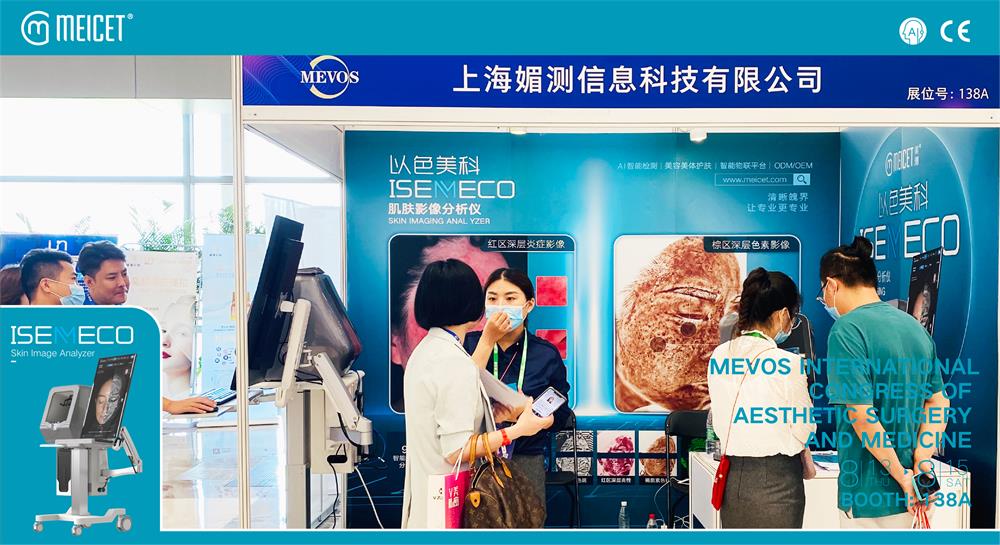 Time: Aug. 13rd to Sep. 15th, 2020.
Booth:138A
MEICET hereby and waiting for you.
---
Post time: Sep-24-2020